1949 Bedford Bus traces the nostalgic journey from Newbury to Brightwalton 55 years ago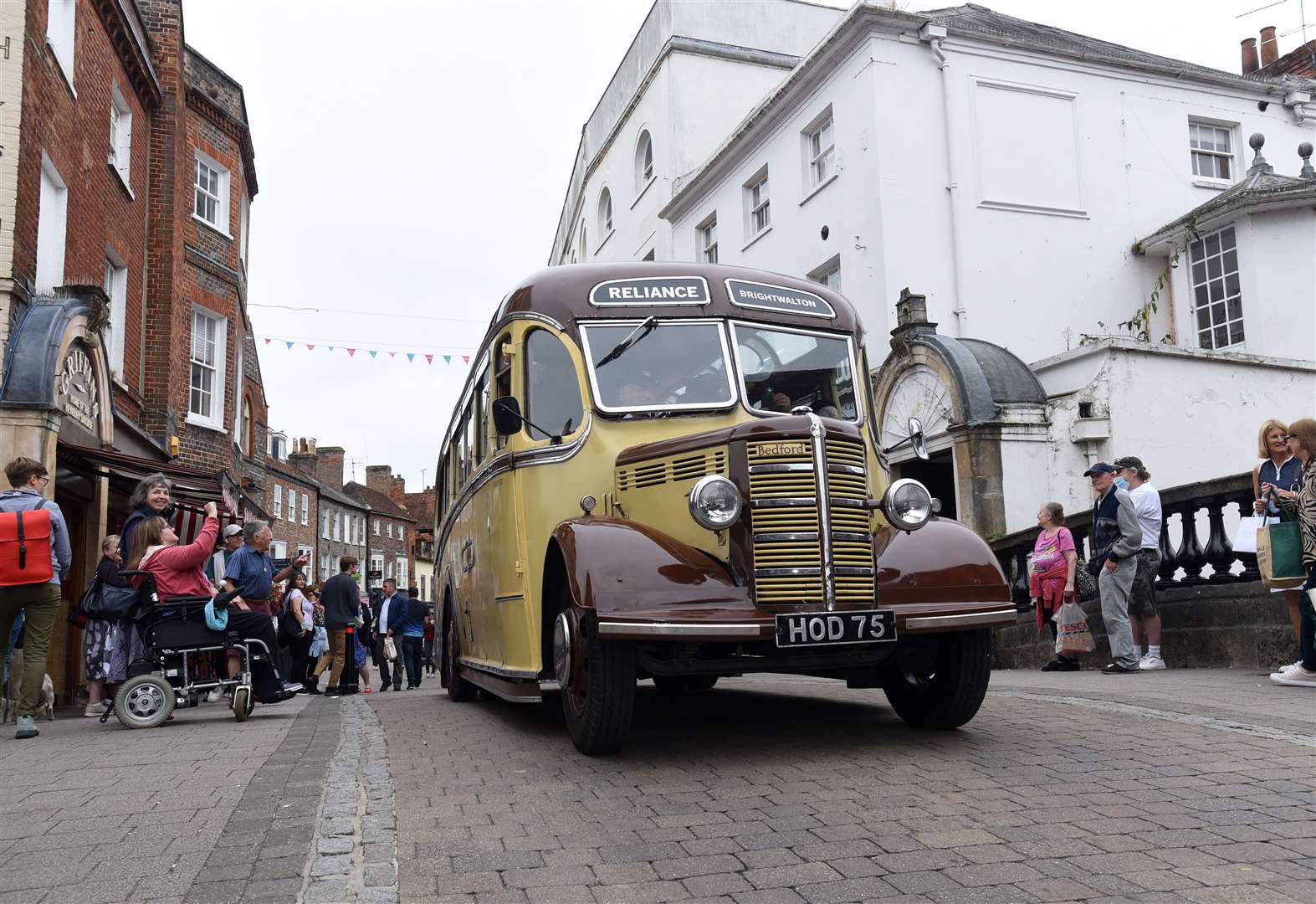 A small brown and cream 1949 Reliance bus passing through the now pedestrianized downtown core on Saturday was a sight many enjoyed and photographed.
The trip was a celebration of Reliance's former 12.15pm buyers return service from Newbury to Brightwalton and was as packed as it had been back then, but this time with family, former drivers and friends.
It was planned over a year ago to launch a book written by David Wilder and Barrie Hedges on the history of the bus service, but the coronavirus has forced the event to be postponed.
The small 29-seater bus that was the focus of the day was hired from Mervyn's Coaches of Micheldever. He spends his working life in the Reliance livery and raced on Saturday with the old company name and original destination appearing on the front.
The welcome the little bus received in Newbury continued as it traveled via Donnington, Snelsmore, Winterbourne, North Heath, Leckhampstead and Chaddleworth to Brightwalton, where George Hedges started his business as a transporter horse-drawn carriage after the First World War.
George's grandson, Barrie Hedges, called the welcome "pretty amazing".
He said: 'We were all very touched by the response from people in general and especially those who took the time to come to Newbury Coach Station to share their memories of Reliance and parents who had worked for us. she.
"It connected a lot of people to their past and to the days before family cars, when small country buses were the lifeblood of small rural communities."
David Wilder's love for Reliance has led him to a 50 year career in the industry, the latter years with the Newbury & District bus company.
Mr Wilder said: "It was a truly magical day and my own hopes and expectations were far exceeded. The bus was immaculate and it really looked like the 12:15 pm service at its peak in 1961.
"It was a total joy to see people anticipating his arrival at Brightwalton Village Hall and bringing together so many families, drivers and even passengers of old."
Speakers at the reception that followed included Kirsten Lloyd, daughter of the former Lord Lieutenant of Berkshire, the late Sir Philip Wroughton, who before his death last November had shared his memories of Reliance.
Ms. Lloyd said of the book: "You don't have to be a bus anorak to enjoy this book. It is full of fabulous photos and memories of life in Brightwalton and the surrounding villages. It is a real social history of this region.
Reliance closed in 1985, but lives locally thanks to the 'Reliance Motor Services Memories' Facebook page.
Copies of the book Reliance Motor Service – the story of an independent family bus company can be ordered from publisher Pen & Sword at www.pen-and-sword.co.uk
Here are some more photos from the special day with thanks to David and Marion Canning for their photographs and a video of the bus passing through Newbury.
---
---