20-year milestone for West Berks jazz forum welcoming all comers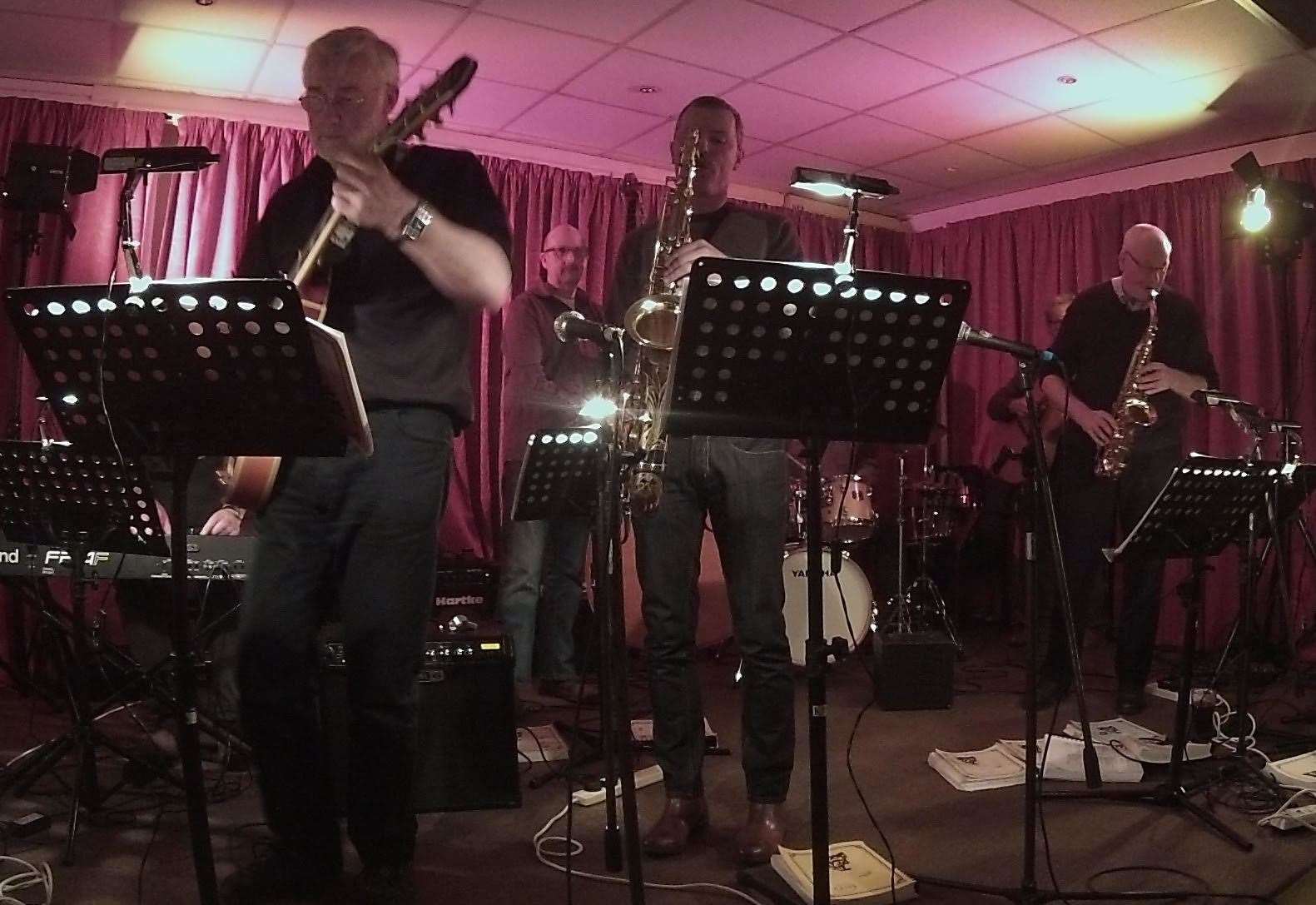 On Friday evening, Hungerford Jazz Forum celebrates its 20th anniversary at the Royal British Legion, Hungerford.
The forum, or HJF, was started by Andy Richardson from Hungerford and George Wicks from Newbury, who are musicians who wanted to play jazz.
Twenty years ago opportunities were quite limited, so the duo decided to start something in Hungerford using the then-operating Newbury Jazz Platform and a similar band in Windsor as models.
They had contact with the (HADCAF) now the Hungerford Summer Festival. George Wicks had recently assembled the Apollo Big Band, now 21, and performed at the festival. Soon after, George and Andy created the Jazz Forum. The idea was to offer musicians or future musicians the opportunity to 'try their hand' or, as George put it, 'encourage new players in a friendly atmosphere'.
This is done by setting up jam session numbers where everyone gets a chance to play and depending on their skills can play in the background or step up more and even take a solo. More advanced players are encouraged to play with other players of a similar level and to form groups to play in front of the public.
The Royal British Legion, Hungerford has a wonderful hall with a stage and an excellent bar, while the forum offers music books and stands, lights, microphones and speakers in a professional setting. This allows the best players to present themselves in their best light.
Beginner players have always been supported and encouraged to play without criticism. And there is always an audience that appreciates a jazz evening in a friendly and convivial atmosphere.
Many players have gone through HJF in 20 years. Some of the local schools gained experience and started their own groups and then went on to college.
A star of the HJF is Steph Richardson who has sung in her school choir but also at the HJF. She is highly regarded and has sung with the Apollo Big Band, the National Youth Jazz Orchestra and at venues such as the Corn Exchange Newbury and the Rye International Jazz Festival.
hungerford.wixsite.com/jazz
The 20th anniversary celebrations, with cake, at the British Legion, Hungerford on Friday at 8pm will be an evening to remember.
---
---