2022 Queen's New Year honors list sees local residents recognized for their contributions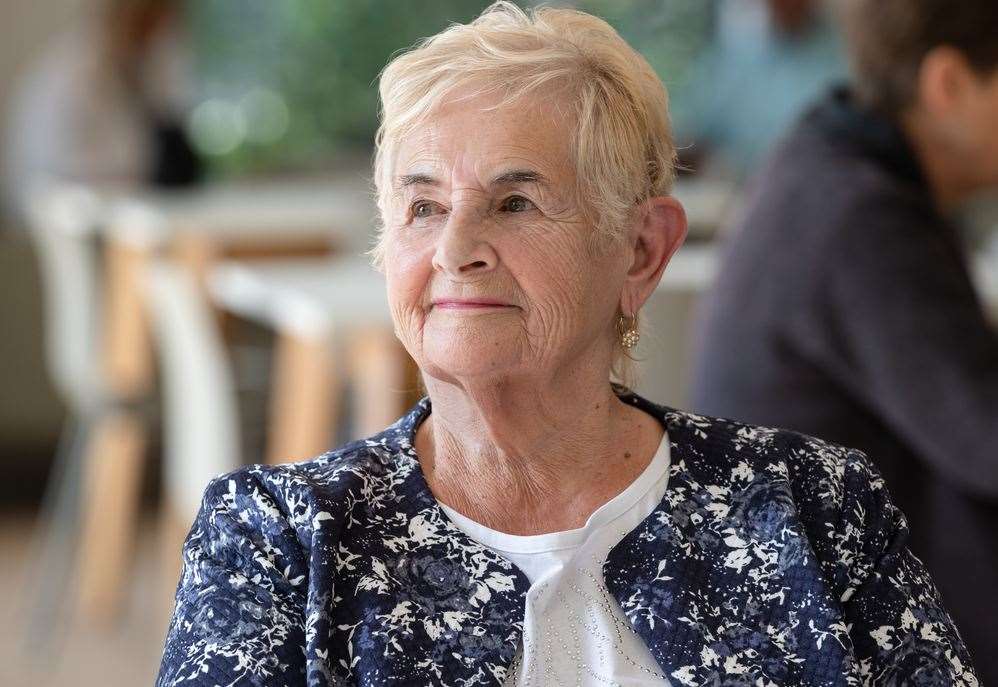 A number of local residents have been recognized in the list of Queen's New Year honors, which was released this evening (Friday).
This year, honors were given to people who champion youth mental health, to those working in education, law enforcement and the public service.
Dr Faye Catherine Smith, materials specialist in the Department of International Trade and independent consultant from Newbury, has been appointed OBE for her public service.
Rachel Elizabeth Waller, co-founder and former head of fundraising at Thatcham-based Charlie Waller Trust, has also been appointed OBE for Youth Mental Health Services.
The trust was created to provide support to youth, educators, parents and employers and to offer practical tools and strategies to take care of their mental health.
It was created by Bradfield-based Lady Waller and her husband Sir Mark after the death of their son Charlie.
The 28-year-old man committed suicide in 1997 after suffering from depression.
The family of Fulham's advertising manager set out to raise awareness and remove the stigma associated with mental illness.
The charity received the Queen's Award for Voluntary Service for its work to raise the profile of mental illness in 2016.
Former English teacher Joyce Sylvia Ward (pictured above), chair of the board of directors of the Sovereign Housing Resident Partnership, has been appointed MBE, for her social housing services.
Ms. Ward, who lives just outside of Wantage, is also a founding member of the National Housing Federation's tenant advisory committee.
She said: "When I first received the letter, I thought it was a scam! But once the news fell, I was overjoyed. I am incredibly proud of the work I have done at Sovereign over the years, especially my contribution to Resident Conferences. I firmly believe that all residents can find a role to play and a voice to be heard.
"I am a person who likes to be occupied. So when I retired in 2009 after 45 years as an English teacher, I was rather alarmed that I would be doing nothing with my days.
"After I moved into my new home, I thought – it's different. How does this work? How are decisions made about where I live? Who is in charge?' and that's how I decided to get involved. Sovereign encourages residents' participation in decision making and I appreciated offering my perspective up front.
Ms Ward said she sees herself as a critical friend – not hesitating to hold the board and executive to account, but acting as a link between the organization and other residents.
Sovereign CEO Mark Washer said, "We share the government's vision that everyone living in social housing should be treated with respect and dignity and we have worked hard to make the views of people more important. residents in the way we provide our services. Joyce was absolutely instrumental in making this happen.
"At Sovereign, his leadership brought together governance, scrutiny and community action, connecting them so our residents can have a say in the things that matter to their quality of life, in a structure of engagement. innovative residents and awarded by the sector. This ensures that residents actively co-create the services we provide.
Rebecca Jayne Jefferies, based in Tilehurst, responsible for human resources and learning and development at the Royal Berkshire Fire and Rescue Service, received the BEM for her fire and rescue services.
Nicola Maureen Woodward also receives the same honor for service to the community of Purley-on-Thames, while Peter Edward Deck of Pewsey received the BEM for service to the community of Pewsey.
Angela Barry, School Improvement Partner and Leadership Development Consultant, Harwell, has also been appointed OBE for Educational Services.
Richard Mills has also been appointed MBE for Law Enforcement Services.
---
---