£5m revamp for Newbury lido as West Berkshire Council approves plans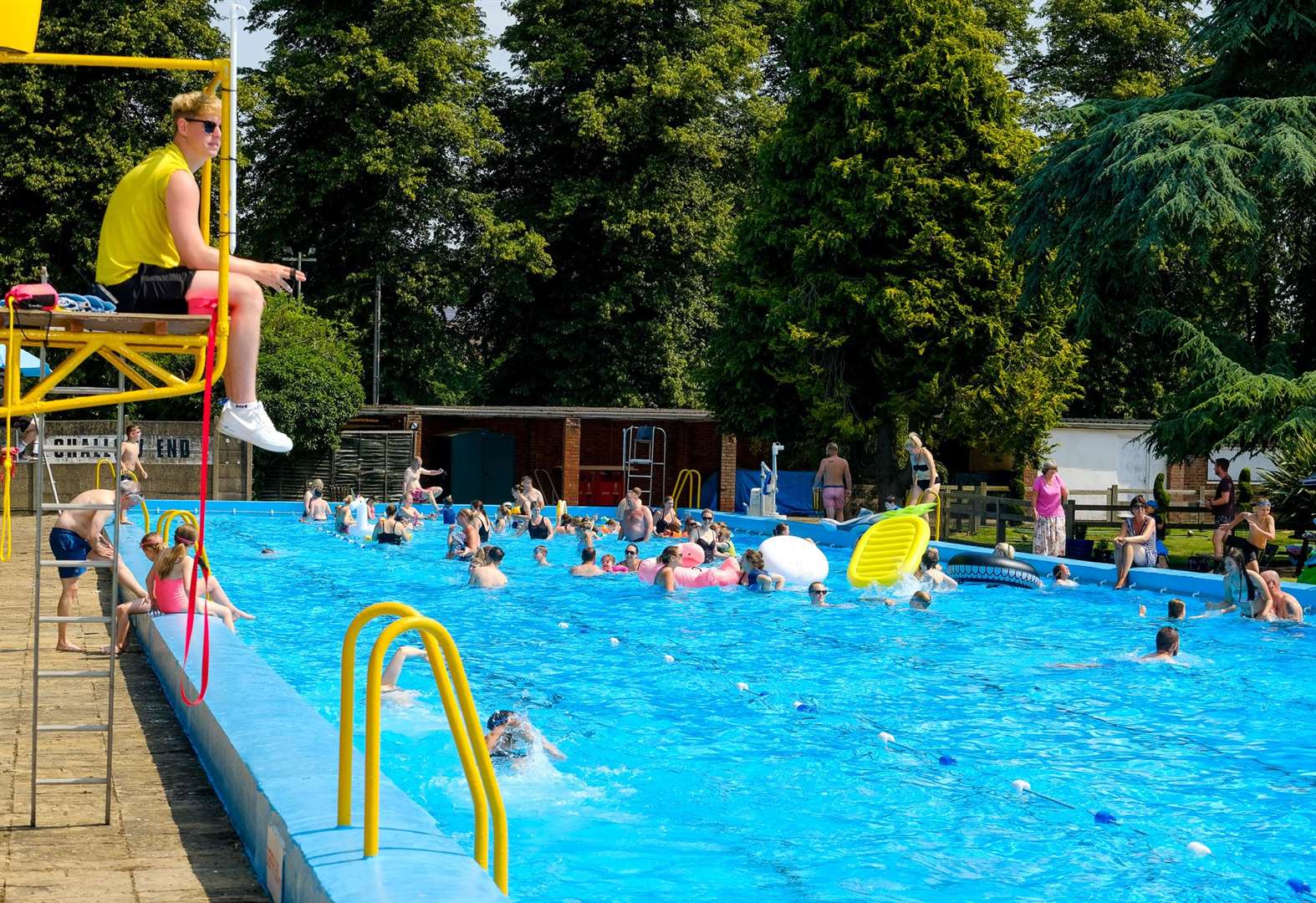 Newbury lido will benefit from a £5million refurbishment after council approved plans last night (Thursday).
But it will be closed this summer for work to begin – with plans to open in 2023.
Officials will push through an early planning request that will see the pool open six months out of the year, have running slides, water fountains, a new cafe and a toddler paddling pool.
The length of the pool will be reduced to 50m – the length of an Olympic pool. A decision hailed by the neighborhood swimming clubs.
The district council's executive committee was told that the swimming pool had not seen any significant investment since 1960, when it was last refurbished. It was built in 1870.
It is hoped to increase the number of visitors from 20,000 to 50,000 per year.
Howard Woollaston (Con, Lambourn), West Berkshire Executive Member for Leisure and Culture, said: "This is very exciting news! We have had a great response from local people and are now in a position to move forward with the improvement plan, making the most of this unique facility for future generations.
The new pool will be designed to reduce the level of maintenance needed – the current pool is filled via boreholes and via groundwater. The new swimming pool will have a tank and the depth will be reduced to 1.5m along the entire length.
Lee Dillon (Lib Dem, Thatcham North) said: "I grew up using the lido as a kid. The whole of West Berkshire benefits. I can't wait for it to be open and bathing.
Contracts will now be issued to proceed to the planning stage.
Council leader Lynn Doherty (Con, Speen) added: "It will attract people from all over. Some authorities are closing beaches – but we are investing in them. Outdoor swimming is growing in popularity.
"I sat around it when I was a teenager and have very fond memories of it. It's disappointing that residents won't be able to use it this summer, but the six-month long-term future of usage per year is great. Can't wait to take grandkids in the future there!"
---
---