83-year-old donates 141st pint of blood at Fieldgate Center in Kingsclere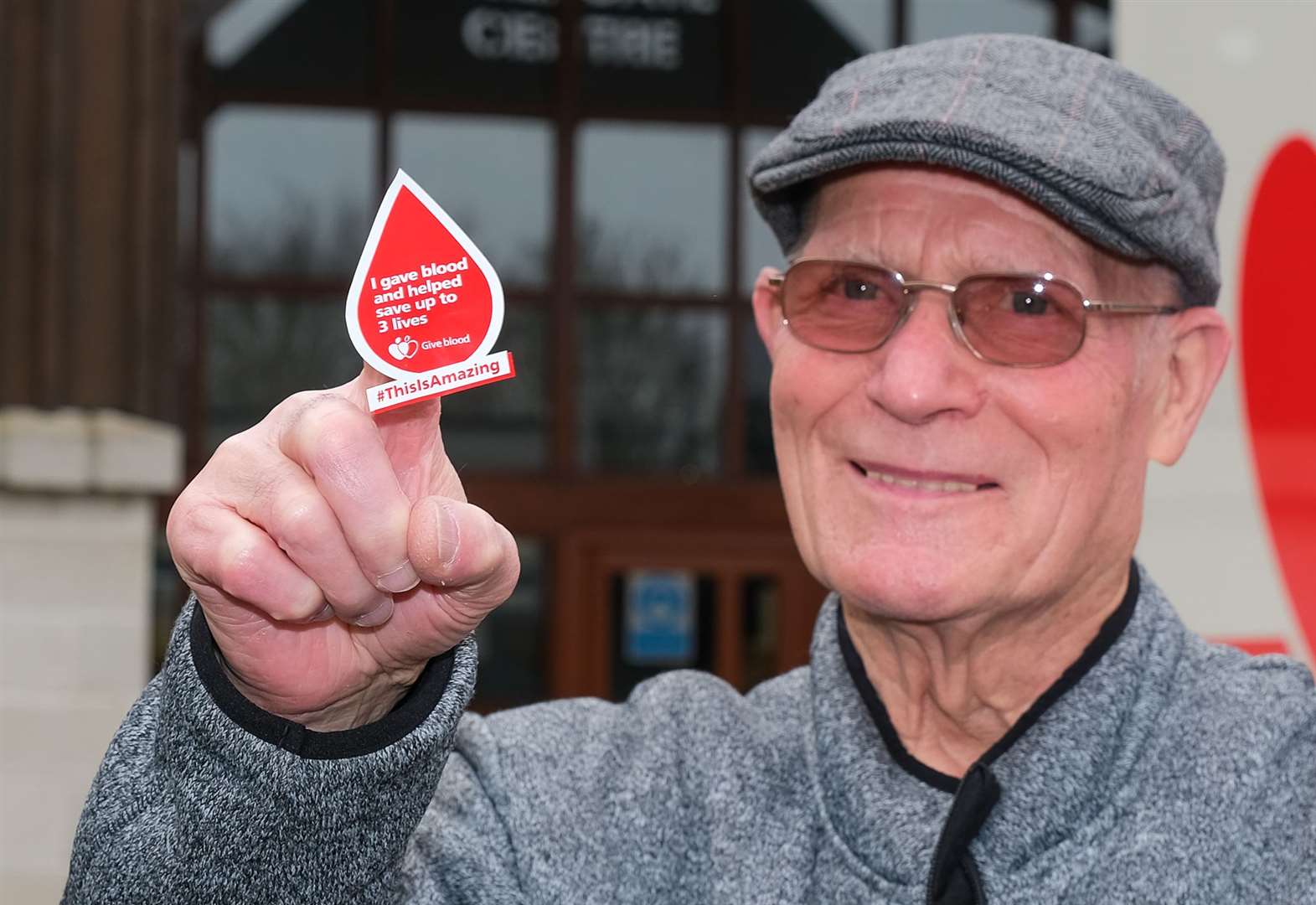 A Newbury man donated his 141st pint of blood on Thursday February 10 to cap a remarkable story of generosity and selflessness.
Tony White, 83, of Enborne Road, donated what will be his final pint to the Fieldgate Center in Kingsclere.
He has been giving blood since the late 1950s and only decided to stop on the advice of doctors.
Mr White said: 'I will drive 100 miles to donate if it's critical; I've got to.
"It's a good thing to donate blood and it doesn't hurt."
Mr White began donating blood after leaving the army in 1959 and has since fulfilled his annual donation quota, which has sometimes reached four pints in a single year.
He's never been afraid of needles, which he knows puts a lot of people off giving, but he still wants to encourage everyone to give it a try.
Mr White also said: "It's great because when you donate blood they send you a thank you message and then the next day they tell you which hospital it has been sent to so you know it is used for good."
The 83-year-old was told he had to quit after donating 100 pints when he turned 70, but he refused to stop donating unless absolutely necessary.
But now Mr White says he was unfortunately told to stop as doctors discovered he had an irregular heartbeat and is currently taking blood thinners in an attempt to treat it.
He said he used to be in and out in seven minutes when he started donating blood, but now he has to drink plenty of water before and rest with a cup of tea afterwards.
---
---