'Beloved' sheep euthanized at historic Newbury farm | Local News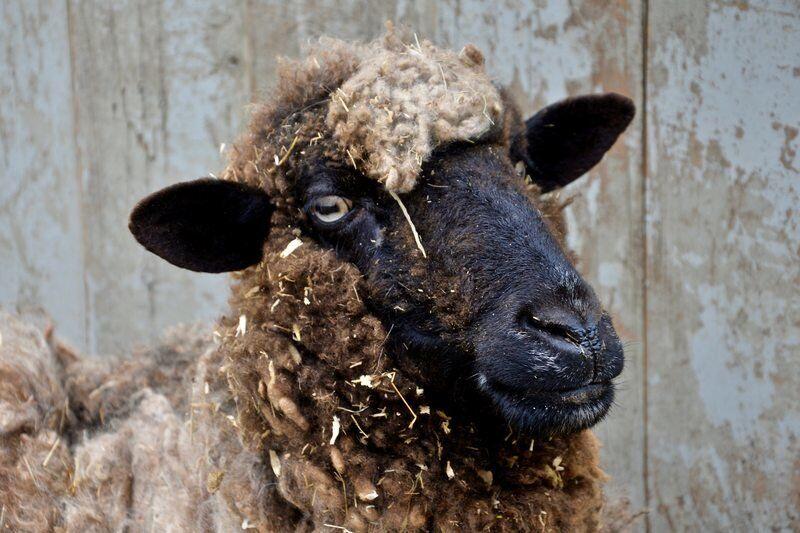 NEWBURY – A beloved, woolly icon at Spencer-Peirce-Little Farm – Betty, a 15-year-old three-legged sheep – had to be euthanized last week after more than a decade of entertaining visitors to the historic farm.
"A 15-year-old sheep is about 97 years in human years," said Bethany Groff Dorau, former North Coast regional manager of Historic New England, who owns the farm. "There was no real choice, it was a blessing."
Madison Vlass has worked on the farm for 2.5 years, but began her new job as the Historic New England Newbury Site Manager at Little's Lane Farm on June 28, the day Betty had to be euthanized.
"It was my first day on the job," Vlass said.
Betty was a Shetland sheep who lost one leg in 2008 and arrived on the farm shortly after. Vlass said Betty immediately adapted to all goats, horses, pigs and other animals.
"Everyone expected her to live maybe a year or two after the amputation, but we ended up having her for a dozen more," Vlass said.
"Betty was so lively and brilliant, and had so much vigor that I don't even know how to describe it," said Groff Dorau. "She had such an incredible love of life, it was just amazing."
Betty was "loved" by people and other farm animals, Vlass said.
"We called her 'Aunt Betty' because she was truly an interspecies aunt," Vlass said. "She lived in the nursery with our little lamb Hugo who was born a few years ago first, then with Sky, who is one of our goats who came here when she was only a few days old."
Betty was also a matron to Comet the Goat, who was born during the height of the COVID-19 pandemic last year.
"Part of her Aunt Betty character was that she just couldn't pull away, but she usually let all the little ones use it as a jungle gym," Vlass said. "She put up with it all very well."
Blueberries were Betty's favorite food, as were carrots. She also liked to visit the children.
"As soon as you walked into the paddock she would start calling you from wherever she was," said Vlass. "She knew everything that was going on. She had bright eyes, very curious, loved hugs but really focused on the food.
She was always curious when we had children. She kind of lived sheltered in a shed in her later years, but we put her on a sled and pulled her through the green grass and she would sit there all day in the sun, cuddling the kids who came to visit her. . She was so sweet. "
The elderly sheep had been sedentary for three years and eventually developed a neck tumor and jaw abscess. These health issues forced Vlass to make a difficult decision on his first day on the job in his new role last week.
"It was a bad tooth that could have been taken out, but it should have had fairly extensive surgery," Vlass said. "Then the infection would probably have come back. She was also a cold weather sheep and we can't have her operated on in this heat because she couldn't protect herself from the flies."
Betty passed away on Monday evening surrounded by her animal friends and family as well as Vlass, Groff Dorau and photographer Sara Willman-LaPlante.
"All the animals have come and visited," Vlass said. "We have four little sheep that didn't want to leave the pen, and our horse, the captain, had to check in several times. They all knew."
It was a tough decision for Vlass, but Groff Dorau said she knew her former employee was up to the task.
"I came here for other animal deaths so I was well prepared, but having to make the call myself was part of the job and I'm glad I had to do it," Vlass said. "It is a moment that I cherish so that we can give these animals wonderful lives but also peaceful ends."
Editor-in-Chief Jim Sullivan covers Amesbury and Salisbury for The Daily News. He can be reached by email at [email protected] or by phone at 978-961-3145. Follow him on Twitter @ndnsully.