Burton Middlefield Rotary Club Celebration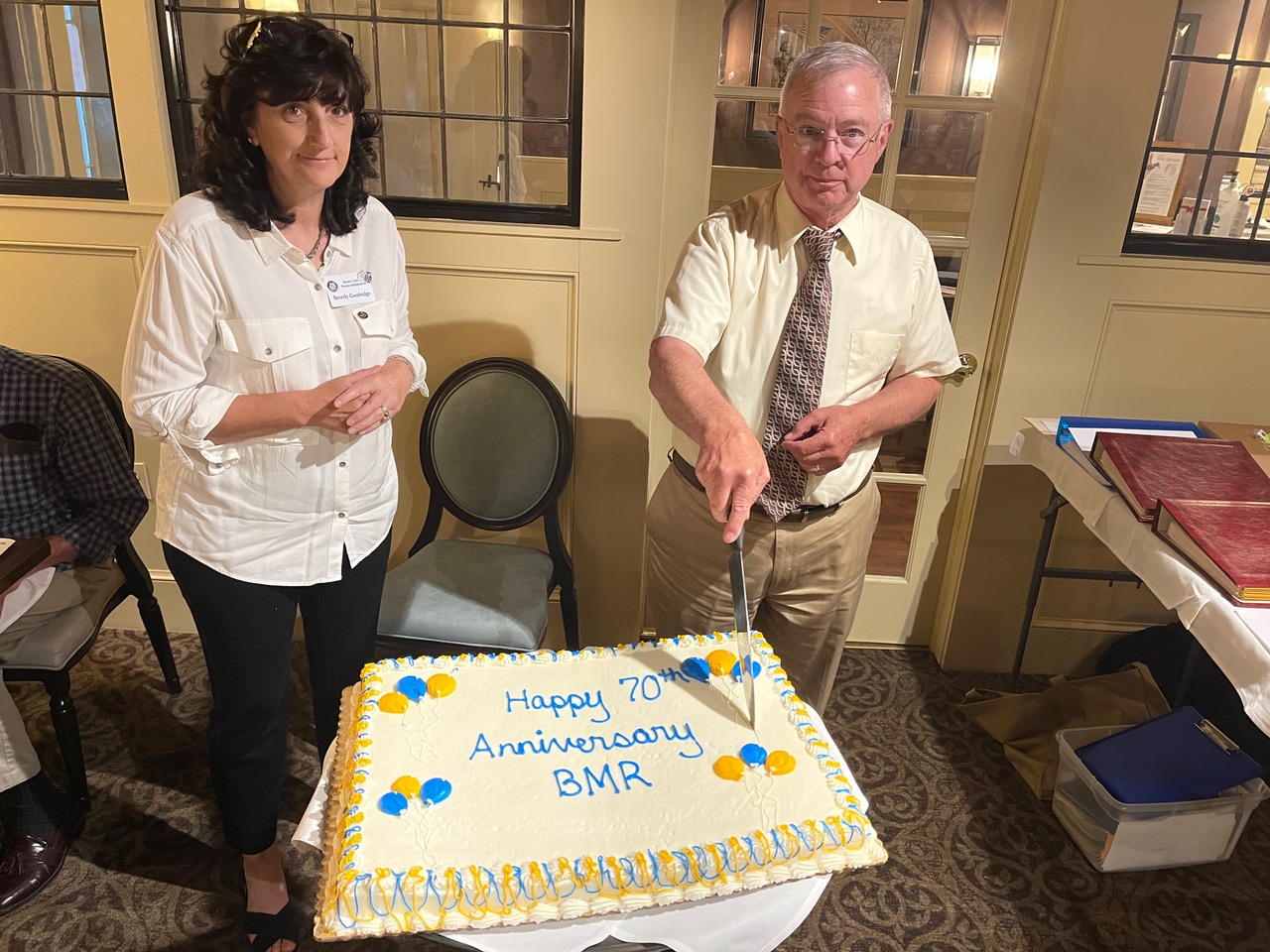 Burton – Each year, Rotary clubs celebrate people, projects, successes and take the time to enjoy challenges. This year, on July 7, the Rotary Club of Burton-Middlefield held its celebration at the Welshfield Inn in Troy. At this gathering, in addition to recognizing deserving recipients, the club also observed the annual change of leadership. Outgoing President Larry Fox has passed the hammer on new President Beverly Goodrich. Last year, the BMR lost three special people and took the time to honor their memory: Ben Terrill, Sheriff Dan McClelland and Dottie Hofstetter.
It has truly been a remarkable year for this Rotary Club! Despite the impact of Covid and the weekly meetings allocated only to Digital Zoom meetings, the group has thrived. During the year 2020-2021, under the leadership of Larry Fox, the group mobilized to achieve one of the highest fundraising efforts ever, the Maple Splash Raffle, accumulating more than 100,000 $ of funds.
The most outstanding annual award is Rotarian of the Year. It is of course Larry Fox who received this honor. He certainly exemplified this title by leading the charge for the Maple Splash Raffle.
During the celebration, 15 Paul Harris (Founder of Rotary) (PHF) Fellowships were presented.
Publicity
This is an award given to Rotarians and non-Rotarians for considerable work or effort in community service work. PHF typically comes with a $ 1,000 donation to The Rotary Foundation and awards points to the local club, which earns matching grant projects that the club completes each year.
The "Service Above Self" award went to Jim Dvorak for his hard work in setting up and generating sponsorships for the Geauga Jeep Invasion in October (funds were donated to veterans) and fundraising. of Jeep Night Fund at the Madrick Tavern in Newbury. This event raised over $ 10,000 for the Geauga Veteran's Food Pantry. Jim initiated and made these events run successfully with the help of his club members.
Many other club members were also recognized. Two new members were inducted, Carole Drabek of Newbury and Matt Rambo of Novelty.
It has been a great year and everyone is looking forward to the next one.
Publicity