Churches unite for an evening of prayer and reflection for the people of Ukraine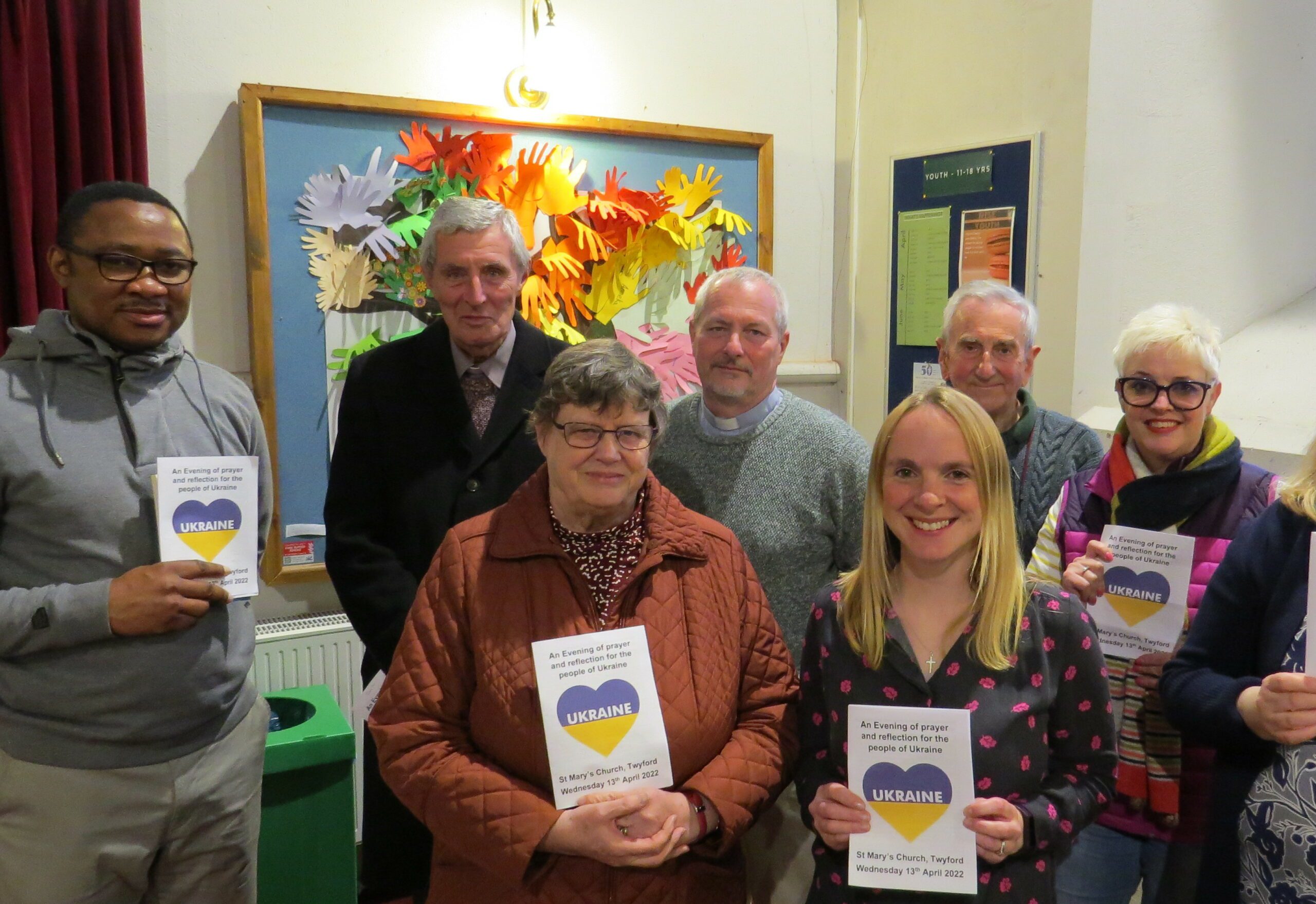 Six churches came together for an evening of prayer and reflection for the people of Ukraine.
Clergy and parishioners of Church of England churches St Mary's, Twyford, St James, Ruscombe and St Nicholas, Hurst, Twyford United Reformed Church, St Thomas More RC Church, Twyford and Our Lady of Peace RC Church, Wargrave , gathered at St. Mary's last week for the service.
In her welcome to St Mary's Quiet Peace, the Vicar, Reverend Anna Harwood, spoke of the horror of war in Ukraine.
"As I was leaving home to come here tonight, they were talking on the news about the 100,000 people trapped in Mariupol," she said.
The service was a sign of unity between local churches to support the Ukrainian people, she added.
Clergy and parishioners from churches contributed to the service.
There were readings and hymns on peace, as well as prayers for refugees, civilians, the wounded, the dead, for the peoples of Ukraine and Russia and for peace.
Pianist Chris Easton's gentle playing helped the congregation's reflections during a time of individual prayer.
Activities around the church, including the planting of sunflower seeds, Ukraine's national flower, also helped people reflect.
A member of the congregation then said how much he appreciated the service's prayerful solidarity with Ukrainians.
A fundraiser raised £644 for the Ukraine Disaster Emergency Committee appeal.
Pictured in St Mary's from left are: Fr Jude Mbonu, with, behind, Deacon Peter Kelly, Deacon Michael Jackson, Chris Easton, Lucy Bowley, and in front Linda Jackson, Ele Buckley and Reverend Anna Harwood.