Civic service in Wokingham Church commemorates the Queen on the eve of her funeral – Wokingham.Today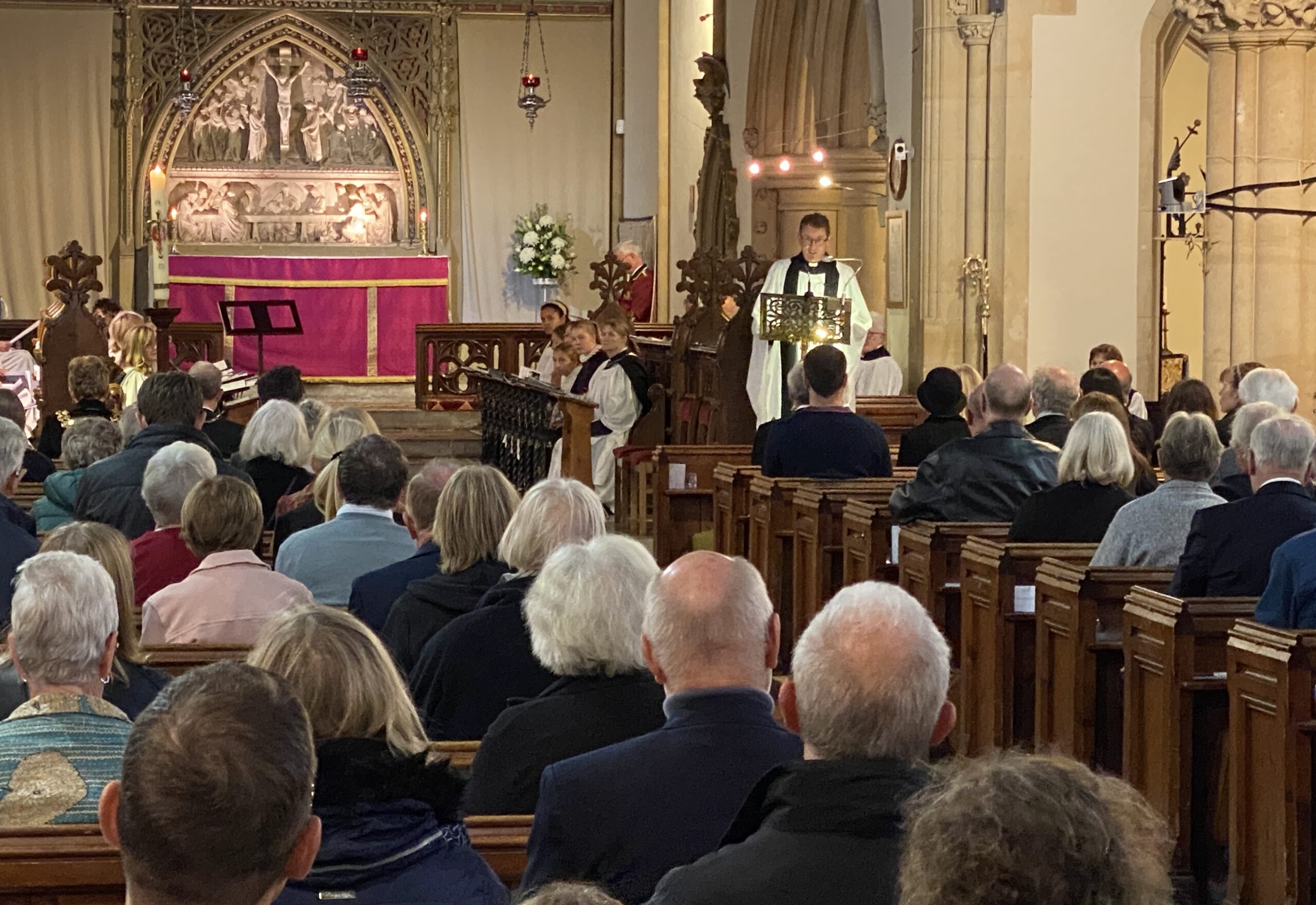 As the muffled bells rang, Wokingham gathered once more to mourn Her Majesty.
On the eve of his funeral and just before a national minute of silence, St Paul's in Reading Road played host to a civic service, where the guest preacher was the Bishop of Reading, the Rt Revd Olivia Graham.
The Sunday evening service, normally an Evensong, was packed as parishioners welcomed guests including Wokingham MP Sir John Redwood, Borough Mayor Cllr Caroline Smith and Town Mayor Cllr Maria Gee.
The service was presided over by the Reverend Canon Richard Lamey.
After a hymn from the choir, a student from St Paul's Junior School led those gathered in prayer.
Sir John read from Scripture, Isaiah 61:1-3, while Lucy Zeal, the High Steward of Wokingham, read Revelation 21:1-7.
Other readings included Floral Tribute by Poet Laureate Simon Armitage and a verse from Winnie the Pooh, read by a young member of the church choir.
In her sermon, the Bishop of Reading, art Revd Olivia Graham reflected on the Queen's life and faith.
"This is a time of deep national and international sadness," she said. "It has been said that there are two things that we cannot imagine. One is our own death. The other is the death of the queen.
"I never imagined that I would give this address."
She spoke about the Queen's personal faith and its impact on her reign.
"She lived all her long life, performing the tasks for which she was anointed, on the day of her coronation.
"To be a servant queen in service to her God and in service to her people," she said.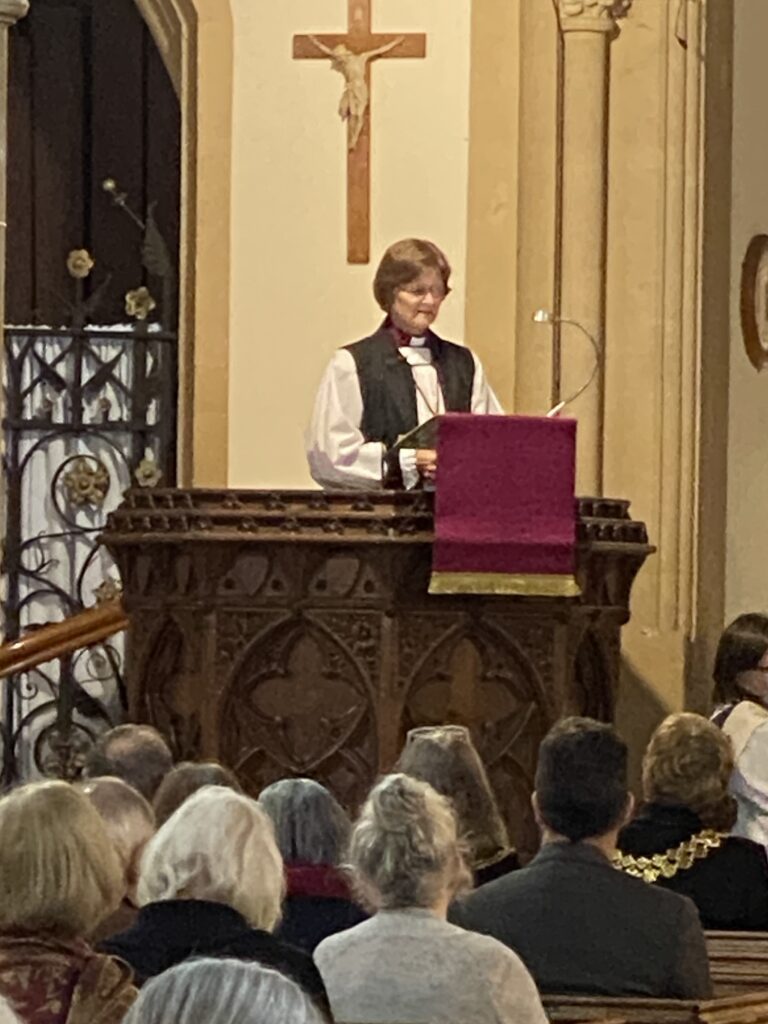 Later in her sermon, Bishop Olivia said, "Why did we need her? Why do we need a monarch these days? Queen Elizabeth showed us why.
"She showed us that in an increasingly secular and multi-faith society, we need great common symbols of grace to unite us and provide us with an identity that is broader than our own tribe, or interest group or political persuasion and identity given to us, which we did not have to invent.
She concluded her 10-minute speech by telling the congregation, "We are deeply, deeply grateful to a queen who has served us like no other. His job is done.
"May she rest in peace."
The final post was played by the town's honorary bugler, Damon Eames of the Saint Sebastian Wokingham Band.
After the minute's silence, the service concluded with the national anthem, the words updated to reflect the ascension of King Charles III.
Hymns from the service included O Thou Who Camest From Above, The Lord's My Shepherd and All My Hope On God is Founded.