Concerns raised as part of plans to change cycling arrangements on A4 Bath Road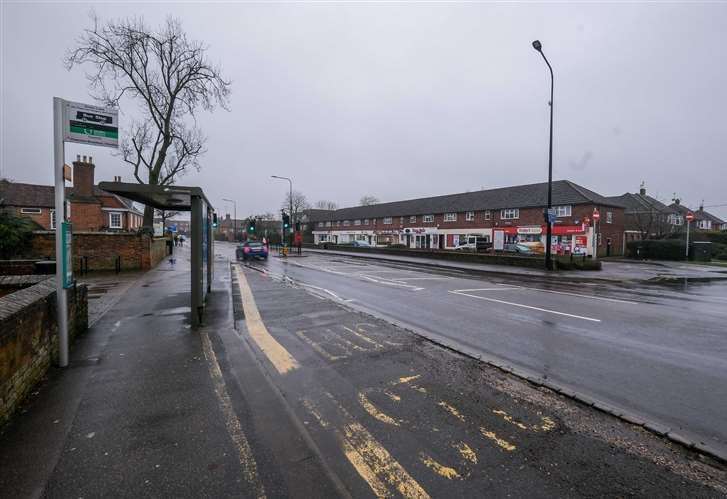 A resident of Thatcham has raised concerns about arrangements for cyclists traveling through the town.
The woman, a motorist who fears for the safety of those who share the road with her, attended a recent planning and highway committee meeting at Thatcham Borough Council.
She told advisers she was uncomfortable with cyclists, mainly schoolchildren, using the pavements despite Thatcham having cycle lanes.
Of particular concern was the junction of St John's Road joining the A4, where parked cars block the view of oncoming traffic for motorists.
The resident, who was a cyclist herself, said that nowadays cyclists don't get off when crossing roads, which means they run the risk of getting on the bonnet of someone's car. a.
Thatcham's current cycle routes run along the A4, Bath Road, with a mix of carriageways and kerbs.
West Berkshire Council (WBC), as part of its Crown Mead Scheme under the Local Cycling and Walking Infrastructure Plan (LCWIP), has made changes to this route to allow safer travel between motorists, cyclists and pedestrians.
The plans, which were viewed last year, aim to separate cyclists, pedestrians and vehicles by using kerb-separated lanes on both sides of the A4.
He plans to remove the staggered crosswalk island, which is currently a pinch point for cyclists, and replace it with a single stream crossing.
WBC also plans to install raised entry treatments on all secondary roads as part of the program to slow vehicles when turning.
The layout of the bus stops will be reconfigured to separate the cycle path from the sidewalk and the road.
Councilor Simon Pike (Lib Dem, Thatcham West) also suggested that visibility flares from the junction to St John's Road should be investigated by WBC.
A visibility flare is the area in which a driver exiting a side road can see approaching vehicles or bicycles on a main road and vice versa.
Mr Pike said changes are expected to be made when the District Council marks its new cycle zone.
Another resident, who cycles from Thatcham to Newbury, attended the meeting and said he often felt safe behind the orchas, but when they go 'self-preservation kicks in' and he rushes to the sidewalk.
He also noted that pedestrians tend to walk on sidewalk spaces that are reserved for cyclists.
Councilor David Lister (Lib Dem, Thatcham West) echoed these concerns and called for tolerance towards cyclists.
He said: "I am an experienced cyclist, but I am always aware and concerned about oncoming vehicles behind me, especially large vehicles.
"I try to do the right thing to avoid extra car journeys and I think other cyclists are doing the same."
The City Council is writing to WBC asking for the provision of kerbside and carriageway cycle lanes as part of the Crown Mead scheme.
It also asks that the visibility flares be reviewed and that appropriate signage be reviewed.
West Berkshire Council has completed its consultation period and is considering providing feedback.
Its website reads, "We will post the results and next steps shortly."
The Newbury Weekly News asked for a delay for this.
---
---