Coronavirus vaccine bus arrives in West Berkshire to target Lambourn racing industry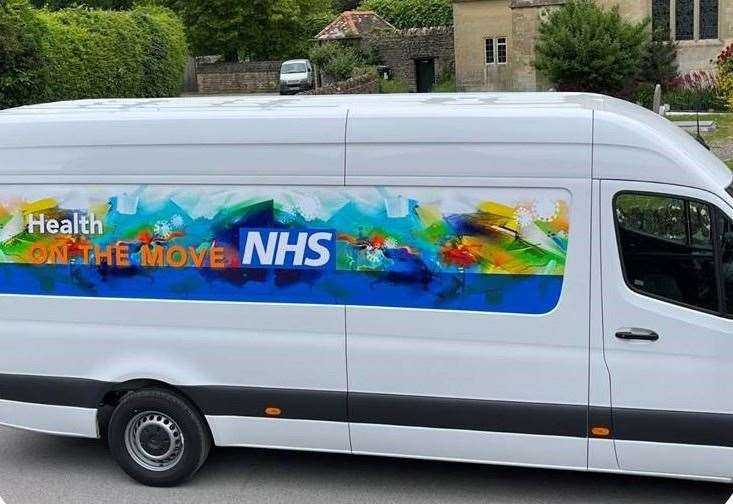 A CORONAVIRUS vaccination bus is due to stop in West Berkshire next week to encourage vaccination in remote parts of the district.
Plans had been in place for the bus to come to the district, but it was completing surge testing for the Delta variant of the virus in Reading and Wokingham.
Berkshire West NHS Clinical Commissioning Group local director Jo Reeves told a meeting on Monday that the bus would target the racing industry in Lambourn next week.
Ms Reeves said: "For the sake of convenience, or some other reason, they might have had a hard time getting away from work to get their jab.
"We will give them the jab, and we hope to get a good turnout, and we will work with the local community and Racing Welfare to promote this clinic."
Council chief Lynne Doherty (Con, Speen) said Lambourn was chosen because of "the rurality of the location and we have potentially a lot of young people out there working in this community."
Ms Doherty said the immunization data provided a breakdown by age and ethnicity, adding: "This is where do we think we could be most proactive using this data."
Monday's meeting learned that there had been 50 confirmed cases of the Delta variant of the virus in West Berkshire, although the figure could be 75 with the number of unconfirmed cases.
Reading recorded 239 variant cases and Wokingham 229.
Director of Communities and Welfare Services Matt Pearce said the number could be much higher due to the time taken to sequence test results, and the variant was likely the dominant strain across the country. .
Ms Doherty added: "Obviously our numbers have increased, but we are nowhere near as high as Reading or Wokingham. The good news is that we are not seeing any correlation with hospitalizations or deaths.
"The key thing is vaccination here. We are doing well in terms of vaccinating people."
Ms Reeves said data on vaccine uptake was showing promising signs across the district.
There had been an increase in vaccination in poorer areas of Thatcham Central and Greenham council, with 77% of those over 18 in Thatcham Central vaccinated against 67% in Greenham.
At 64 percent, the vaccination rate among British Asian and Indian communities in West Berkshire has now exceeded, for the first time, the rate among peer demographics in Reading.
Until early May, that rate had stagnated around 30%, and vaccine planners were seeking to engage with Asian residents through targeted outreach programs.
In contrast, 83% of "white British" residents had had at least one vaccination and 72% of "other whites," with slower and more consistent increases documented among these groups since March.
Ms Doherty also said the Burghfield Community Sports Association community test site will close next week.
---
---