Duplex in Amesbury damaged by fire, heat | News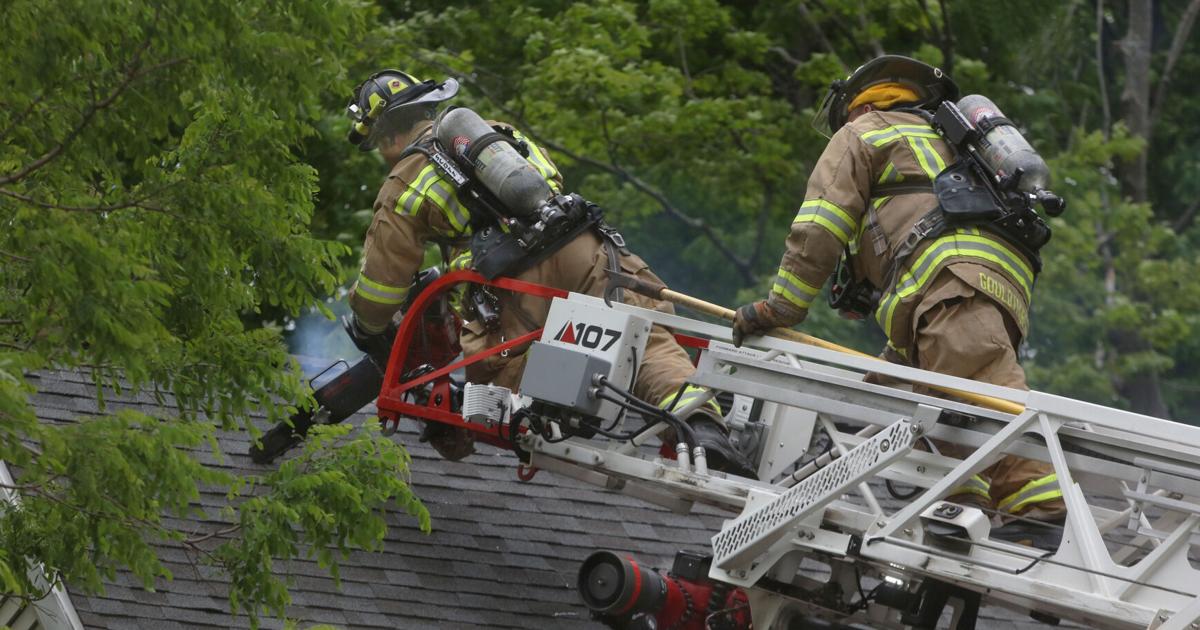 AMESBURY — At least two people were saved from a fire on Elm Street on Thursday afternoon, but their cat was not so lucky.
Fire Chief Ken Berkenbush was in downtown when a structure fire was reported somewhere in the area of ​​25 or 27 Elm Street around 1:30 p.m. on May 19.
The chief walked to the area and said he soon saw smoke coming from the third floor of the house at 31 Elm St.
"I heard alarms going off in the building and there was a man hanging out the window saying his son was stuck on the third floor and couldn't get up the stairs," he said.
Berkenbush called a second fire alarm and also called ambulances to the scene.
First responders were able to evacuate at least two people, the father and his son, from the duplex but eventually found a pet cat who was dead.
"They lost a cat but everyone was fine," Berkenbush said.
Berkenbush added that the fire was confined to the third floor and was brought under control fairly quickly.
Firefighters ended up having to drill a hole in the roof to vent the heat and the house is currently uninhabitable, but Berkenbush said it could be repaired.
"It took us a while to get the heat out of the building. It was on the third floor, so there was only one window at each end," the fire chief said.
An Amesbury firefighter was also taken to hospital with burns to his hand but returned to work quickly, according to Berkenbush.
The fire chief also said the house is a duplex where the owners live, while also renting out the first floor as an Airbnb.
"It's like a combination of business and home," he said.
Five engines and two ladder trucks responded to the scene on Thursday, along with a pair of ambulances.
Appliances from the Amesbury, Newburyport, Salisbury, Newbury, West Newbury, Merrimac and Hampton, NH, fire departments either responded to the scene or provided station coverage.
Writer Jim Sullivan covers Amesbury and Salisbury for The Daily News. He can be reached by email at [email protected] or by phone at 978-961-3145. Follow him on Twitter @ndnsully.