Former Newbury Athletic Club member Izzy Fry breaks personal best at Manchester Invitational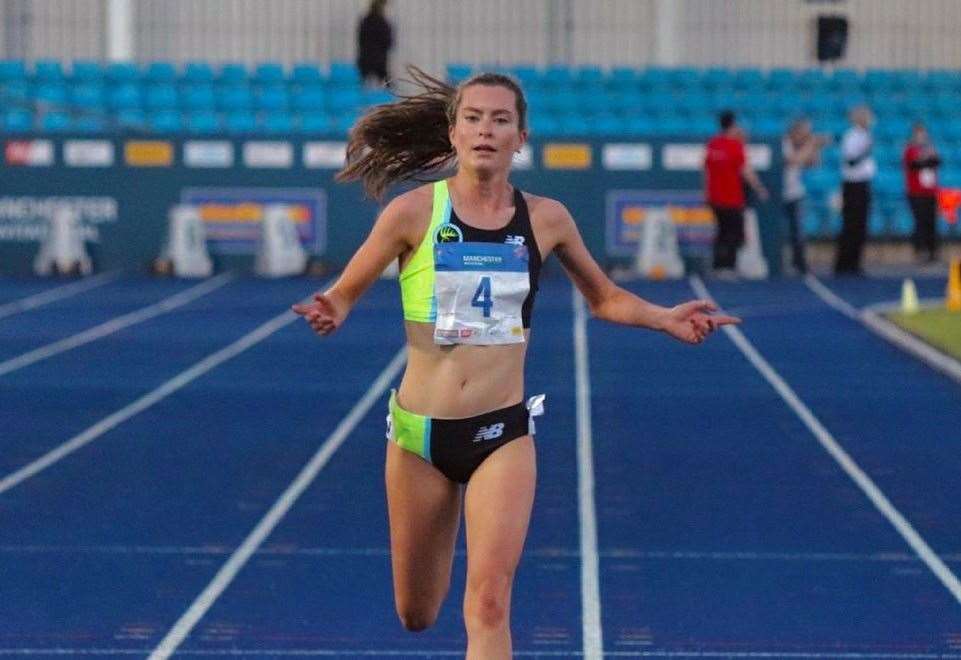 IZZY Fry broke her personal best in the 5,000m by an incredible 12 seconds at the Manchester Invitational.
The former Newbury Athletic Club star produced a stunning finish to overtake Jenny Nisbett to claim the victory in 15 minutes 49.85 seconds.
And she said: "Super happy to come away with a personal best, a qualifying time for the European Under-23 Championship and my first win for the New Balance Manchester team.
"It was my first track race of the season and I didn't know what to expect."
The 21-year-old turned pro with Team New Balance after graduating from college in London.
She said: "When I was in college we couldn't train in groups or see my coach because of Covid.
"I moved to Manchester to join New Balance last month and two days later we were off to St Moritz for a high altitude training camp.
"Last year I had a personal best 16.02 in a tactical race at the British Championships, but this time it was so good to go under 15.50.
"I had a very regular winter and the return to altitude made a big difference.
"It's just good to run again."
Fry enjoyed a successful youth career, but decided to take the step into full-time athletics so that she could fully concentrate on sports.
She said: "I really enjoy it. We train every day except for a few days off.
"It's mostly endurance work, but in the gym it's all about getting more power and recovery.
"I was only under the direction of my trainer Steve Vernon for 12 weeks and really enjoyed the whole environment so it was a good decision to go full time."
Fry's breathtaking run in Manchester means she is well in contention for the European Under-23 Championships in Tallinn, Estonia, July 8-11.
She said: "The championships were to be held in Bergen, Norway. It was canceled due to the pandemic and I was gutted, but now it has been revamped.
"It is not certain that I will go there because there are still testing at Watford on June 12th.
"The winner will go automatically and then two more will be selected."
Fry is also aiming for the 1,500m and has achieved a personal best in this distance this year.
---
---