Former Porsche and BMW boss Kevin Gaskell addresses sixth grade students in St Barthélemy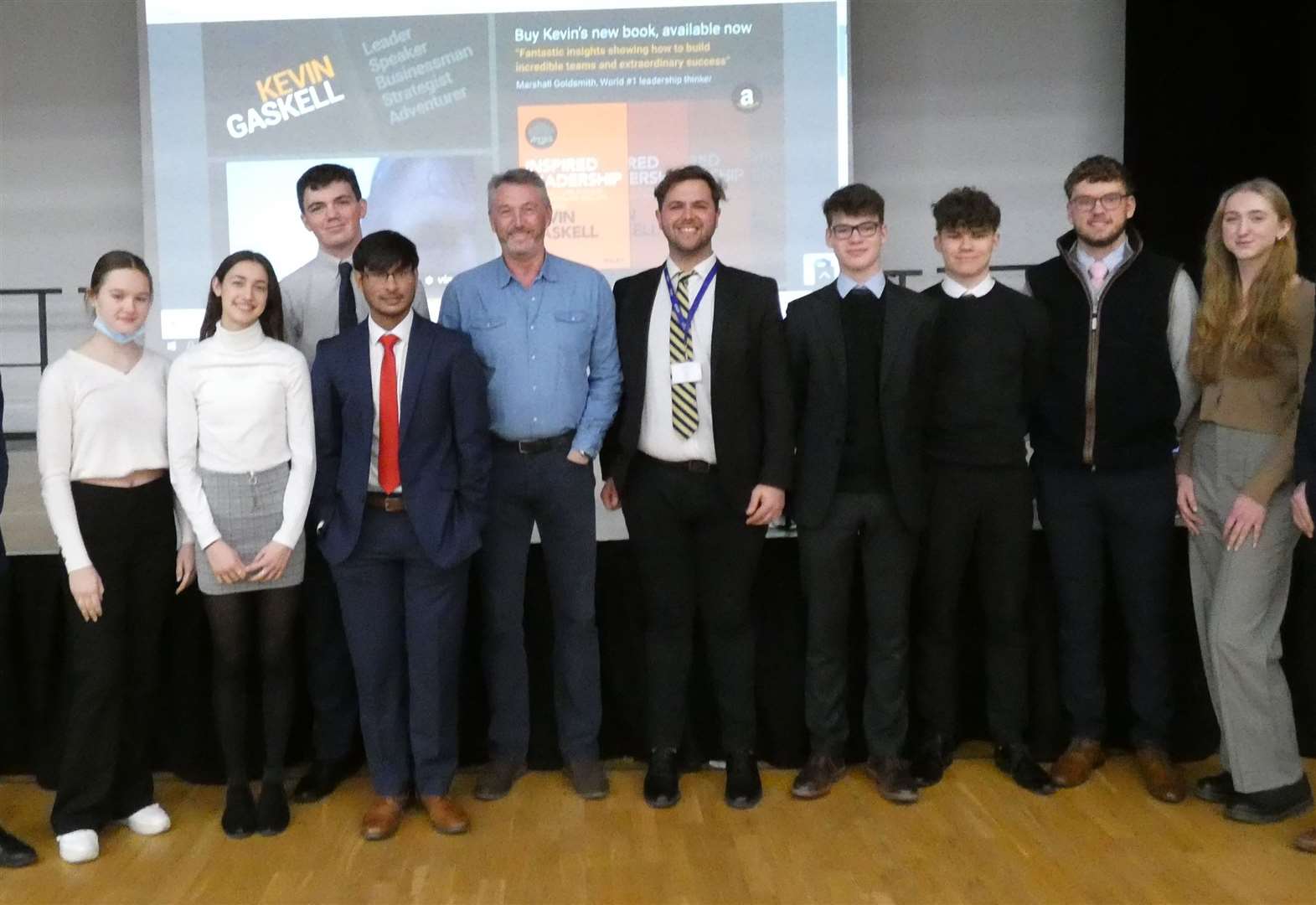 "You can do whatever you want, but you have to want it" were the words businessman and adventurer Kevin Gaskell used to inspire Newbury sixth graders.
The CEO of four world-class successful brands stopped by St Bartholomew's School earlier this month to open discussions with young people about business, careers and ambition.
Climbing Mount Everest, walking to the North and South Poles, and rowing the Atlantic are just a few of the accomplishments that made him the perfect speaker for the school's enrichment program. , which seeks to inspire students with the "range of opportunities" available to them after graduating from university.
Grade 12 student Cai Ramsay called Mr. Gaskell's speech "really interesting and full of good advice."
He said, "I definitely pulled out the idea of ​​having an end goal that lets you focus on what you want to accomplish. "
Students had the opportunity to sit down with Mr. Gaskell and hear his take on the importance of preparation, mindset and passion – as well as hear the story of his life.
They also got a glimpse of the three milestones that marked his success, which he calls "engage, connect and create".
Mr Gaskell said: "It was a pleasure speaking with the students in St Barths who wanted to understand how to develop their own plans as they envisioned the careers they would like to pursue.
"The questions and discussion showed that the students were engaged and enthusiastic about the lessons and the principles for success that I shared. "
He also told students about his Smarter Britain initiative, which aims to introduce students to STEM subjects – science, technology, economics and math.
The initiative aims to support innovators, accelerate economic prosperity and quickly bring concepts to market by presenting new ideas, highlighting progress and bringing ideas to investors.
Sixth year leader James Wilder said: "We were delighted to welcome Kevin to St Bart's.
"His background proves that our students should never set limits on their ambitions and future projects.
"I hope they left excited and taking into account their own interests and passions."
The school already has another enrichment speaker lined up, who will soon be sharing his story with the students.
---
---