GCSE results 2022 – Borough pupils celebrate achievement – Reading Today Online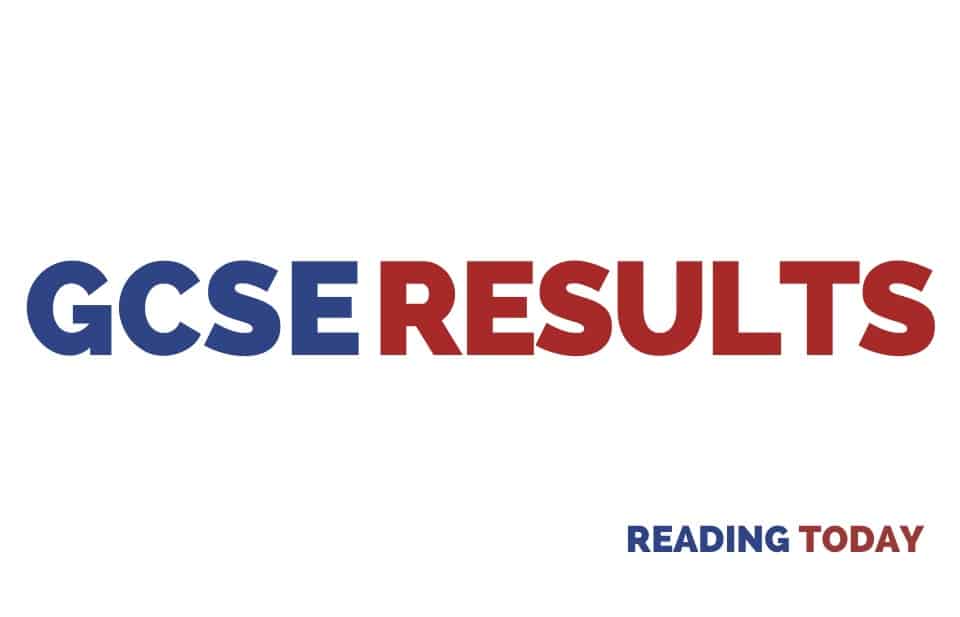 Today is GCSE results day and pupils from schools in the borough of Wokingham – and just across the border – celebrate their marks.
We will bring you school updates as we receive them.
STUDENTS at a Woodley school have been praised for "an impressive achievement" according to its principal.
Bulmershe School's ratings placed it in the top 25% of schools across the country, with a number of subjects offering results in this band.
These include Art, 3D Technology Design, 3D Graphics Technology, Business Studies, Computer Science, Drama, English Language, Geography, Italian, Portuguese , religious studies, Russian and statistics.
Amanda Woodfin said her students had shown resilience as they dealt with the disruption to their learning due to covid.
"Your results are exceptional. You are all exceptional, inspiring and talented young people, and we couldn't be prouder of you," she told them.
"Enjoy the moment, savor your success. There are few times in life when you will put as much work into a single achievement as you put into those results.
"Be proud, you deserve it for all the effort and commitment you've invested in incredibly difficult circumstances."
Ms. Woodfin said the school is proud of all of its students and highlighted the achievements of the following students:
Lilla – nine 9 year GCSEs and one year 8
Aishanni – nine 9th graders and one 8th grader
Oscar – eight 9th graders, one 8th grader and one 7th grader
Abigail – seven 9th graders, two 8th graders and one 7th grader
Abbie – six students in grade 9, one in grade 8 and one in grade 7
Airah – five 9 years, three 8 years and two 7 years
Harish – five 9 years, one 8 year, one 7 year and two 6 years
Bushra – three 9s and five 8s
Zoe – three 9 years, five 8 years and one 6 year
Charlotte – three 9th graders, six 8th graders and one sixth grader
Felipe – three 9 years, four 8 years, two 7 years and one 6 year
Kathryn – three 9th graders, one 8th grader, four 7th graders and two 6th graders
Olivia – three 9 years, two 8 years, three 7 years, one 6 year and one 5 year
Emily – two 9th graders, four 8th graders, two 7th graders and two 6th graders
Emilie – two 9s, four 8s, two 7s, a 6 and a 5
Keira H – two 9th graders, seven 8th graders and one 6th grader
Poppy – two 9th graders, two 7th graders, four 6th graders and two 5th graders
Holly – two 9 years, two 8 years, four 7 years, one 6 year and one 5 year
Aeila – two 9 years, one 8 year and three 6 years
Airah has made the most progress since starting school, making over four levels of progress in all subjects. "Truly amazing," Ms. Woodfin said.
Sanaa, Harish, Keira H, Zoe, Rishabh, Kathryn, Andrea, Felipe, Aishaani, Cameron, Freya, Ibrahim, Charlotte, Sau Wen, Sarah, Daniella, Luis, Chloe, Sahil, Adam, Rachel and Lilla all did two or plus progress marks in all their subjects since they started school.
"Well done, a fantastic achievement," Ms Woodfin said.
"We look forward to welcoming Grade 11 into our sixth year and continuing to work with you," Ms. Woodfin said.
"For those leaving us, we thank you for your many contributions to school life here at Bulmershe. I wish you the best in all your future endeavours. »
STUDENTS at Theale Green School celebrate "outstanding" results by collecting their grades on the morning of Thursday, August 25.
Theale Green School reported that a third of French GCSE pupils achieved top marks of 8 or 9.
The school said in a statement that it was: 'So proud of all of our students who have shone in so many different ways during their time with us, not only academically, but in sports, the arts and being active members of the school community.
"This outstanding set of results fully reflects the incredible progress seen at Theale Green School over the past few years."
Joanna Halliday, Executive Director of Theale Green School, said: "These outstanding results reflect the dedication shown by students and staff.
"During the year we received national awards for sport, we had the most amazing OFSTED report, we had the visit of the Secretary of State.
"We have seen our Year 13 go off to wonderful destinations and now these GCSE results for our brilliant Year 11 feel like the icing on the cake for young people and for our community.
"A long-time staff member said to me today, 'I've waited twelve years to achieve this!' It is an immense privilege to be part of this global transformation and to see the success of each student individually"
Principal of the school, Charlotte Badarello, who led the transformational changes to the programme, said: "We are delighted to now welcome this year group into our sixth year.
"They have been model students over the past two years, and they have been nothing but a pleasure for all of us to work with.
"We are immensely proud of their incredible success, which is the result of hard work and an extremely positive attitude – congratulations to all of them."
PIGGOTT School followed up their splendid A-Level results last week with another outstanding set of GCSEs.
In English, 94% of students passed, while maths had a pass rate of 95% at Level 4 or above.
Students achieved a 100% pass rate in the following subjects: Art and Design, Biology, Chemistry, Chinese, Dance, French, Additional Math, Music, Physics and Statistics.
Pass rates in all other subjects were over 80%, with Computer Science (97%), Media Studies (96%), Spanish (95%), History (94%), German (92%) and English literature (92%). ) students with particularly outstanding results.
The vast majority of students will return in September to continue their studies in sixth grade.
The Piggott School Sixth Form is a center of academic, general applied and technical learning.
A school spokesperson said: 'Our students and staff have worked incredibly hard and this year's results reflect that.
"[Head Teacher] Mr. Gray thanks all teaching and support staff for their continued dedication and professionalism.
"Congratulations to all our students for their well-deserved success and thank you to all their parents for their unwavering support."
Year 11 students at UTC Reading collect their GCSE results on Thursday 25 August.
UTC Reading Executive Director Jonathan Nicholls said: "What an important moment today is for our Year 11 students.
"Having joined UTC in September 2020 at the end of the first national lockdown, these students have adapted brilliantly to UTC and despite the continued disruption of the past two years have shown resilience, flexibility and focus throughout. of their stay with us.
"We have students who have achieved results that truly reflect the fact that they did their best, with what they have, in the moment they find themselves."
He said that although the exams and final assessments put enormous pressure on the youngsters, "they rose to the challenge with flying colors.
"I am really proud that thanks to their achievements, they have obtained places either to continue with us at UTC in sixth form or to continue their training with other schools and colleges to follow different specialties.
"Some students got the opportunity to start apprenticeship programs.
"I'm proud of each of the students for the journey they've come, what they've achieved and I'm excited to know where this experience will take them next and wish them all the best for the future."
MAIDEN ERLEGH students and staff celebrated a stellar set of GCSE results on Thursday 25th August.
In core subjects, 72% of students achieved at least Grade 4 in English and Maths, and 54% achieved a mark or above in both subjects.
Overall, 62% of grades were between grades 5 and 9, which are classified as good results.
Candidates also demonstrated strength in a range of subjects, with a "pass 8" score of 50.8.
The school said early indications suggest its grades "compare favourably" with the national picture.
Headmaster Mr Johnson said: "On behalf of our school community at Maiden Erlegh School in Reading, I would like to extend my huge congratulations to our pupils who received their public examination results today.
"These excellent results are the culmination of years of study and hard work, and I am so
glad that so many of our students have received proper recognition for their efforts.
"I would also like to take this opportunity to thank the staff team for their hard work and
commitment to supporting our students towards their success.
Mr Johnson acknowledged the exceptional circumstances this year's group faced and said they deserved particular praise for the "resilience and commitment" they have developed and demonstrated.
He ended by wishing the students good luck in their next school, college or training course and beyond.