'Green' incentives for West Berkshire taxis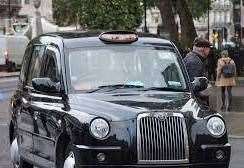 West Berkshire taxi drivers have been urged to go green.
They could be offered subsidies to buy electric vehicle (EV) cabins by next year.
Moves to cut license fees by £266 for electric vehicles and for hybrid vehicles by 50% were also applauded by the District Licensing Committee last night (Monday).
Additionally, councilors were asked to support capping the cost of electric vehicle fast charging for licensed taxis in the district.
The decision will be made at the council's executive committee in September, before which officers will consider the financial and legal implications.
The proposal follows a survey of West Berkshire's 545 hire and private taxi drivers to gauge interest in ultra-low-emission vehicles.
At the time of the survey, 95% of the fleet was diesel. There was only one hybrid vehicle in the fleet. There is now an EV and more than half of drivers said they would switch vehicles in the next three years.
Most said they felt the cost of purchasing an electric vehicle was prohibitive.
Other local authorities have already adopted grant schemes – Oxford offering a £5,000 grant. Nottingham has set up a program for hackney taxi drivers to test drive new electric vehicles.
"I'm really happy there's some tangible progress on this," said David Marsh (Green, Wash Common).
"I also think we could help the taxi business by installing some of the council's planned fast charging units at taxi ranks.
"There is a good business opportunity here for early adopters of this program. I think a lot of people prefer to ride in a green taxi these days.
The commission also backed the idea of ​​taxis recharging at night in car parks.
The council has already committed to installing charging stations in 25 car parks this financial year.
The council declared a climate emergency in 2019 with a stated goal of net zero emissions for the district by 2030.
---
---