Greenham Trust is helping Age Concern Newbury & District and Newbury Riding for the Disabled raise over £65,000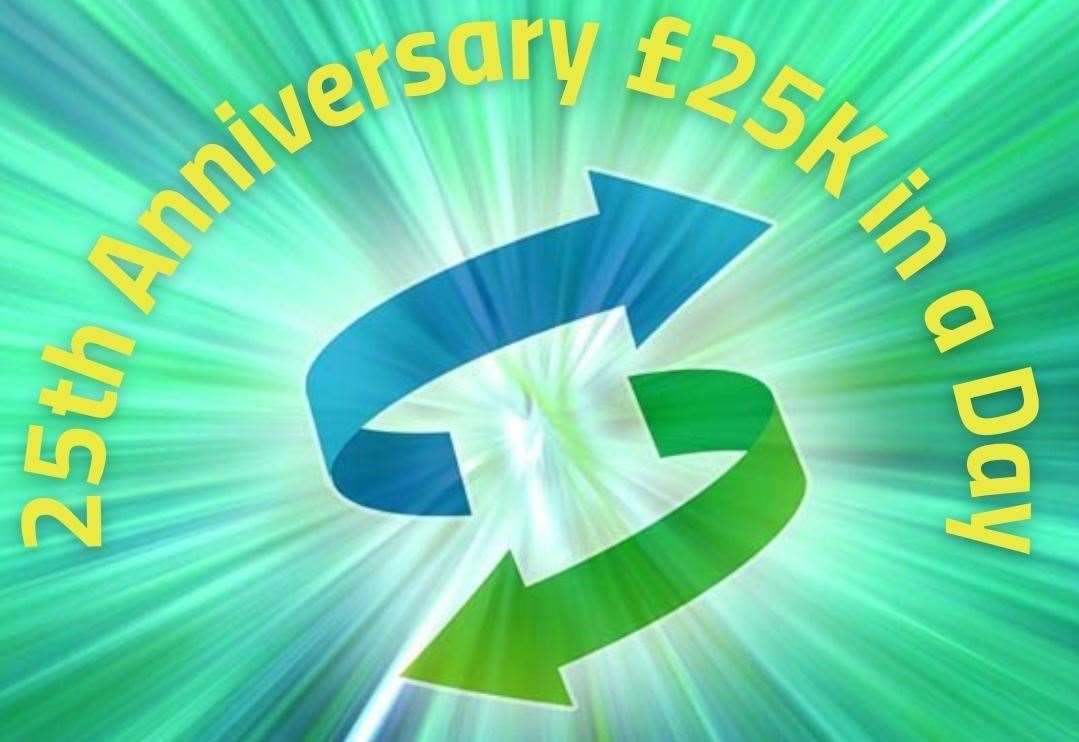 Two charities have teamed up with Greenham Trust and raised over £65,000 in the £25,000 one-day event.
Age Concern Newbury & District, which runs the Fair Close Center on Newtown Road, and Newbury Riding for the Disabled (RDA) have both received more than £30,000 each through quintuple matching funding from the trust.
Greenham Trust is hosting a number of £25,000 one-day events throughout this year to mark the organisation's 25th anniversary.
Greenham Trust CEO Chris Boulton said: "We are delighted to support these two worthwhile projects as part of our 25th anniversary initiative.
"Both organizations have been extremely successful in raising over £5,000 on their day of appointment in the current economic climate."
Age Concern Newbury & District has raised £5,592 through donations made at a garden party, raffle and online donations at a fundraising event on Wednesday May 25.
Greenham Trust Match funded the event with a donation of £25,000, and with £167 in gift aid the total raised was £30,759.
The money raised will be used to replace obsolete heating and hot water boilers with high-efficiency condensing boilers at the Fair Close Centre.
This new equipment will ensure the efficient operation of the building which provides a vital service to seniors in the Newbury community.
Age Concern Newbury & District chief executive James Wilcox said: "We are absolutely delighted to release the £25,000 in matching funding and deeply grateful to Greenham Trust for this outstanding fundraising opportunity. This project is a top priority and the funds will allow us to proceed as soon as possible. »
On Sunday 29th May over 80 people took part in the Newbury Riding for the Disabled sponsored 5km walk/run through the countryside around Hampstead Norreys.
Donations keep coming in, but the latest total for sponsorship and gift-aid donations is £12,006. With matching funding from the trust, the total raised is £37,006.
Special mentions should be made of Jemima, who completed the entire course, including the ford, in her wheelchair, and Maeve and Abbie who completed the 5km in their own backyard.
The money raised will enable Newbury RDA to build an outdoor arena with an all-weather surface at their stables at Wyld Court in Hampstead Norreys.
Newbury RDA Secretary and Trustee Catherine Wilson said: "Newbury RDA is delighted with the outcome of Sunday's sponsored walk and run which raised an incredible £12,000.
"We would like to thank the Greenham Trust for funding £25,000, all of which will go towards our outdoor arena project, which will be a tremendous asset to the 70 weekly runners we have.
"We would also like to thank the generosity of Alan Rind for allowing us to use his land, Vicars Game and the Hampstead Norreys Community shop as well as all the runners and volunteers and other donors who have joined us in our fundraising mission. funds."
Both charities are still fundraising. If you are interested in donating or want to find out more about Greenham Trust's 25k in a day events, visit the website https://greenhamtrust.com/25kinaday
Charities can apply for three additional £25,000-a-day events the trust will be hosting this fall. The deadline for submitting applications is Friday, July 15.
---
---