Hungerford suffers derby loss on day one of Berks, Bucks & Oxon season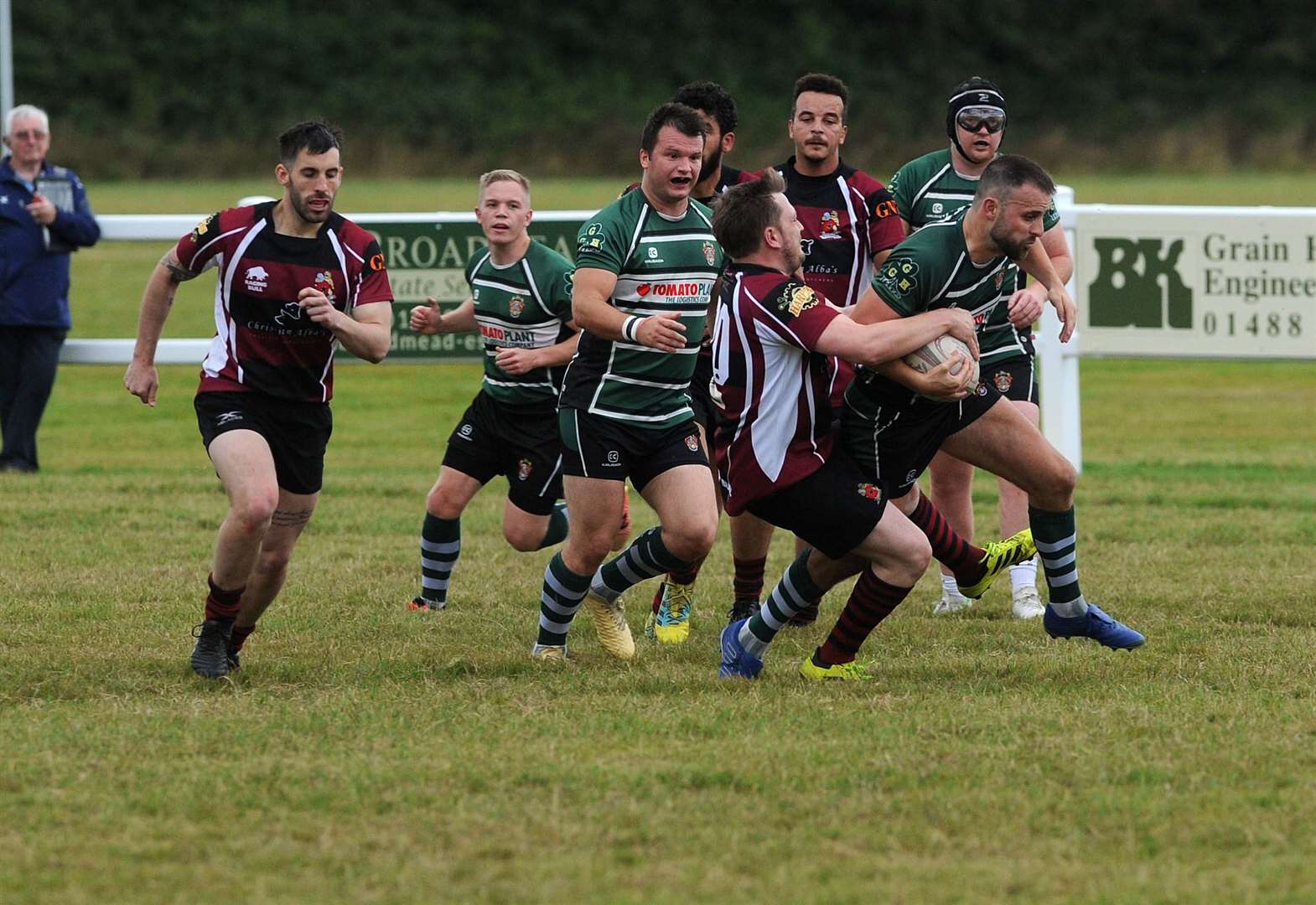 Hungerford RFC suffered a 10-40 home loss to Slough in the Berks, Bucks & Oxon Premier.
Slough quickly carried the game to Hungerford with his opening half calling for shots in the opening rally, but the home defense was strong and difficult to break.
The turning point came when Hungerford's half-steal away from the half Brad Clough was given a yellow card just before half-time.
During those 10 minutes, Slough took full advantage and added a few well-worked tries.
This gave them extra confidence and they quickly added a few more tries to build up a substantial lead.
Hungerford opened his account after a good run from Henry Mills was given to John Tempest, who used a big sleight of hand to free Josh Parsfield to score the score.
Hungerford quickly got his second try after Matt Stevens grabbed a loose ball inside Hungerford's 22 and made a maze-like swing, leaving five defenders in his wake.
A clever exchange between Ashley Stokes and Dan Holley created a halfway gap for Ellis Hambrecht to run over the wall inside his opposing winger and cross through the defense for his first try which was the one of the best to be scored on the ground.
Another yellow card cost Hungerford in the finals and Slough missed some comfortable winners.
In the same division, Aldermaston won a 3-0 victory over local rivals Tadley.
The Newbury Blues fell narrowly in their clash with the Oxford Harlequins in South West 1 East, losing 30-27 to suffer their first loss of the season.
Meanwhile, Thatcham also tasted defeat on Day 1 of the league campaign, losing 53-24 to Reading Abbey in the Tribute Southern Counties North.
It was a tough day at the office for the Hungerford Lions as they lost 86-14 to High Wycombe 3rd in the Berks, Bucks and Oxon 3rd South.
In the same division, Thatcham 2nd fell to a 22-13 home loss to Farnham Royal, while at Berks, Bucks & Oxon 1 it was the loss for Newbury 2nd as they lost 46-5 to the 'away against Oxford Harlequins.
In Division 2 South, Tadley 2nd carries Marlow 3rd 47-12.
Newbury Women began their campaign in the South West Championship 2 with a 30-0 loss to the Guildford Gazelles.
Their first home game of the season is at Monks Lane on Sunday, with Ivybridge visiting.
---
---