Newbury forms committee to oversee new town hall proposal | Local News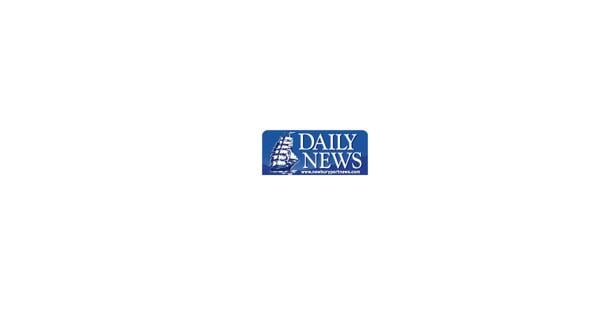 NEWBURY — A new municipal building committee has been tasked with overseeing the design and construction of a 30-year solution to Newbury's need for a town hall. The select committee unanimously approved the mission of the five-member panel last week, but not all city leaders approved who was selected to serve on it.
Board chair Alicia Greco said she asked city administrator Tracy Blais to draft a proposal similar to one that was approved for the last city building committee that oversaw the police station project completed in 2021. She said she felt it had served the city well.
The new committee has three voting members and two non-voting advisory members. Its job is to "provide the plans and construction of a town hall which meets the needs of the town of Newbury; and will address projected growth… over the next 30 years," Greco read to its board, which then approved the language.
Greco then offered to have the same three residents sit on this committee that managed the police station project – Bob Connors, Eric Svahn and John Keller. City planner Martha Taylor and Greco colleague Dana Packer will fill the two council positions.
"Why don't two members have the right to vote? If they're going to show up and do the job, they should be allowed to vote," board member Geraldine Heavey asked.
This prompted Packer to explain that there could be a perceived conflict of interest if Taylor votes because her office is located inside City Hall. Having an even number on a board was not advisable for voting, Packer explained.
"Have we asked people – people in town who have an interest … whether or not they want to join us? Heaveny wanted to know.
Noting that solving the need for a town hall was a "very, very discussed issue", in the community, Heavey suggested it might be wise to infuse the process with "fresh blood and not just recycling". members who had previously served.
"The previous committee delivered a project to us on time and under budget during COVID. The product they came up with was flawless, replied Select Board member JR Colby.
"They're a rock star committee," Greco added.
But Heavyy pushed back.
"Rock stars sometimes need a groupie. I think we should open it up to people who are really interested," she said, adding that it was important to convey "transparency and openness" to the audience.
Greco said the panel will meet in public and must comply with all public meetings and public records law. As they did when they served on the previous building committee, Connors, Svahn and Keller were once again holding meetings at 7 a.m. in the municipal office courtroom — a comment that elicits laughs and stares perplexed by a few other council members.
"Bring your own coffee, Dana," joked Select Board member Geoff Walker.
The early start time of the previous committee was a source of frustration for some community members who felt it prevented more of the public from attending and giving their views. But meeting early in the morning before work was when panel members found the most effective and convenient for them.
Greco said she was not interested in considering other candidates for the committee.
'Right now it's the committee that's on the agenda and that's who we're voting for,' she told Heavey, who replied: 'I just think town hall is the hall of the people and that they deserve a voice in the committee."
Committee meetings will have time on the agenda for public comment, Greco replied. "They will be able to participate as they did before," she said, then called for a vote.
In other matters, the council has agreed to sit on a historic district review committee of three to seven members. This is the first step in the process of designating Lower Green as a historic district. By state law, the council must obtain two candidate nominations each from the local historical society, the Board of Realtors, and the American Institute of Architects.
The council approved a petition from National Grid and Verizon to install poles at the Governor's Academy; and OK'd the transfer of a liquor license for 60 Fruit St. The owner of the Rusty Can buys space nearby to renovate and operate as a convenience store and possibly take-out pizza. The request must be examined by the Alcoholic Beverage Control Commission.
Finally, Ahrie Shin has secured a new business license for a tattoo studio at 65 Newburyport Turnpike; and the state Coastsweep Beach Program is planning a cleanup on Plum Island on Sept. 18.