Newbury High Road Condo Plan Awaits Landscaping Designs | News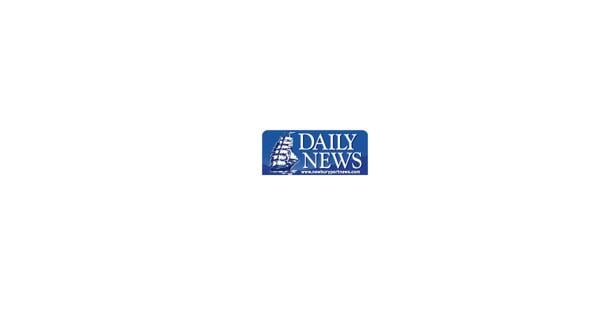 NEWBURY — Despite comparing it to a painful tooth extraction, Planning Board Chairman Peter Paicos has always insisted that a meeting with the duplex condominium developer at 105 High Road ultimately paid off. fruitful.
Mark DePiero of DePiero LLC and Stephen Sawyer of Design Consultants Inc. appeared before planners to seek approval for grading and utility layout changes made to plans for five of the nine lots they are developing.
At a later date, they will make proposed changes to the remaining four lots and open space dedicated to public access trails and nature walks. A Special Open Space Recreational Development Permit hearing for the project opened in July 2020 and closed in September 2021.
DePiero has buyers for all five lots and is eager to secure building permits for them. A peer review confirmed that the new classification matched the original plan.
"Mark has had very fruitful discussions with Matt," Sawyer reported, referring to Matthew Kozazcki, owner of Tendercrop Farm, who purchased 103 Main St. in 2021.
The 13-acre property next to DePiero's 16.31 acres was previously owned by longtime local estate agent and equestrian Kathryn O'Brien – a staunch opponent of DePiero's plans and the way council was conducting the hearing public.
Sawyer said the two neighbors have resolved some initial differences and are "working really well together now." A possible agricultural use of the open space is being explored, DePiero said.
He planned to finalize ranking and orientation updates for the remaining four units and submit them to the board for consideration within a few weeks.
But according to the special permit decision, all grading on exclusive use areas must be done in accordance with OSRD-approved grading and drainage plans, planner Martha Taylor said.
To approve all lots, the board needs all new information presented in a comprehensive manner. If the members of council decide that the proposed changes to the drainage plans fall into the category of major changes, a new public hearing is required.
DePiero noted that the original idea was to bring the ranking of each custom-designed lot before the board individually. But the decision was made "to grade the entire right side – the Colby side – in one fell swoop. This water is separate and distinct from the south side – which is Tendercrop. The two sections have distinct drainage needs, he pointed out.
"Does it make sense to look at this piecemeal?" asked Paicos. "We should look at the whole change and then determine if it's minor or major."
Sawyer insisted that was not how it was discussed in the public hearing. "It was absolutely not the way it was discussed," he said. "I remember it absolutely clearly – clear as day.
"Absolutely," echoed DePiero.
"We had a number of conversations over a very long period of time about this project and maybe there was one conversation that was crystal clear at some point," Paicos said. "The decision is what it is – and the decision is what was recorded. So that's what this advice should follow.
Sawyer then claimed that the remaining four lots would be built according to the original plan, saying it was a mistake to introduce the idea of ​​possible changes to these lots at this point when all they were looking for was the approval of the first five batches.
Noting that this comment was contrary to what was said at the start of the meeting, Paicos replied, "I just want the correct information and the truth here."
"That's what we tried to do," Sawyer replied, saying this project was continually held to a different standard than any other in Newbury.
DePiero told board members to take any changes off the table to open up the space. "There is no open space change. All we come to for now is the scoring – and that's in line with what the peer reviewer wanted. »
In the end, council agreed that the changes to the five-lot section were minor and could be notarized. The developer was due to return in two weeks with modifications for the other lots and the open space. "Whatever the decision, it needs to be in writing," suggested Vice President Larry Murphy.
"Even though it's been a painful and painful process, Steve, we've worked out what will happen with the plan and what won't happen with the plan – and that's what the board needed to know," said said Paicos.
"I don't have a comfortable feeling about it…so I just feel like there needs to be a little more staring. It seems all over the place to me," board member Leslie Matthews said of the process.
In the end, Sawyer remained resolute in his understanding of the special permit decision. "We are at an impasse," he said.
"We are not at an impasse," Paicos replied. "We are in the right direction because we have a plan."