Newbury MP Laura Farris calls for an information campaign by Thames Valley Police after Oliver Perry-Smith's imprisonment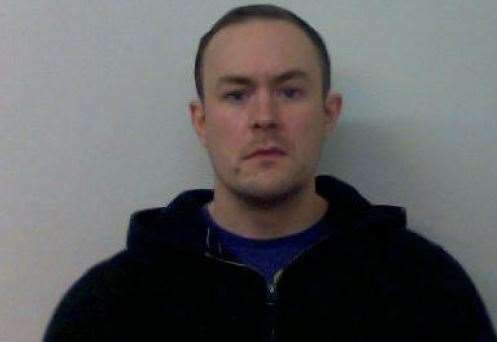 THAMES Valley Police must restore public trust after a predatory former Newbury officer was jailed, MP Laura Farris has warned.
She was speaking following a meeting with senior officers in light of the evidence that emerged during Oliver Perry-Smith's sentencing at Reading Crown Court last month.
Ms Farris told the Newbury Weekly News: 'I was shocked when I read your report.
And she writes today in her NWN column: "The parallels with Wayne Couzens (the Metropolitan Police officer is currently serving a life sentence for the abduction, rape and murder of Sarah Everard last March ) are shocking."
Perry-Smith was jailed for three and a half years for his predatory sexual behavior towards six women, although there could have been as many as 12 victims, the court heard.
Speaking about the case, Ms Farris said: 'A young mother, whom he had spotted in a local car park and found via the national police computer, said she believed he was going to rape her.'
She added: "He wore his uniform to meet them even when he was off duty.
"There are other aspects that were of concern – for example, the fact that he used his private phone number to interact with some of them, thereby avoiding any tracking of his messages and movements.
"I have asked Thames Valley Police to consider running a public information campaign in light of this.
"The Perry-Smith case has serious implications for public trust and I wonder how many women know, for example, that a police officer should never use their personal phone to interact with them.
Ms Farris urged the force to launch an information campaign to clarify what the public can expect in terms of reassurance when an officer visits their home.
For example, she said it's worth pointing out that people have the right to see an identification badge and to see confirmation from a superior, via the officer's radio, that they are the ones they are. they claim to be and act as part of their job.
Ms Farris said she was told Thames Valley Police would discuss her proposals and concerns over potential misuse of the national police computer and added: "They also had their own ideas.
"I hope they follow up on this."
Following the meeting with Ms Farris, Ch Insp Emily Evans, West Berkshire Deputy Commanding Officer, said: "We will continue to work with partners and stakeholders to ensure we identify and reduce risks to women and girls at every opportunity and that victims receive excellent care, support and service.
"We know that confidence in policing will have been shaken following a number of high profile cases across the country.
"But we will continue to work in our communities to rebuild trust and protect the public at every opportunity.
"It would be highly unusual for a Thames Valley plainclothes constable to work alone as it is Thames Valley Police policy for plainclothes constables to work in pairs.
"In the highly unlikely event that a member of the public is approached in such circumstances, they should feel able to both ask to see identification and ask the officer where their colleagues are.
"Where there is still uncertainty, they can call our control room on 101 to verify who an officer is, or ask the officer to radio the control room."
Perry-Smith, 38, who lived in Denman Drive, joined Thames Valley Police in 2009 and was acting sergeant at the time of his arrest.
He was suspended with full pay and only resigned in February this year.
Thames Valley Police declined to say whether he would retain his pension rights, citing data protection regulations.
---
---