Newbury Showground is suggested as a possible location for the rebuilt Royal Berkshire Hospital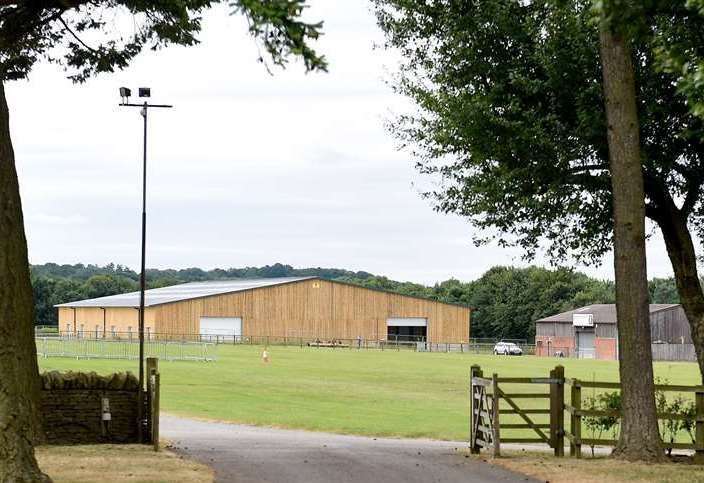 Newbury Showground has been proposed as a possible location for the reconstruction of the Royal Berkshire Hospital.
"His future looks uncertain, so that would be a good place to put him," said Jeff Beck (Con, Newbury Clay Hill), who also offered White Waltham Airfield as another suggestion.
"We just need to crack and make a decision."
The West Berkshire Health Review Board met this morning (Monday) to discuss the planned reconstruction of Reading Hospital.
"An obvious place to put it would be right at Junction 11," added Graham Bridgeman (Con, Burghfield and Mortimer).
"It's not far from a train line and the new Green Park station, but unless the Treasury finds the money these are just pipe dreams."
The committee has heard that Brexit, inflation and a further series of other hospitals being redeveloped could derail moves to totally rebuild the hospital – at 'staggering' costs.
But he also heard that redeveloping the existing site, while it was still in use, would also be incredibly expensive – as well as very disruptive.
The Treasury is expected to announce how much money the RBH will receive in October.
Moves to get West Berkshire to take a position on whether the existing site should be redeveloped or the hospital should be moved to an entirely new site have also hit bureaucratic buffers.
Alan Macro's (Lib Dem, Theale) council motion to adopt new construction on a new site as the preferred option moved forward, with councilors rejecting council officers' recommendations to reject it.
But a step back, because that means it all comes back to the full council – where it started in March.
"The people of West Berkshire should feel like their council is leading them," said Andy Moore (Lib Dem, Newbury Central). "This council should take a stand as Reading and Wokingham councils have already done. It's a decision that only happens once in a century. »
Reading Borough Council wants the existing site to be redeveloped, and Wokingham wants it moved to its ward, between junctions 10 and 11 of the M4.
The committee agreed that the current RBH site is difficult for West Berkshire residents to access by public transport and that parking is both difficult and expensive.
The RBH is one of 40 new hospital construction projects earmarked for investments by the Ministry of Health over the next ten years.
Possible locations for a new hospital include Green Park, a site near Select Car Leasing [formerly Madejski] Stadium or the Thames Valley Science Park in Shinfield.
Alternative options include the complete reconstruction of the hospital on its current site, or a partial redevelopment to create a new emergency care block, an elective center for planned hospital care, a new women's and children's facility and a school. of Medicine.
The public is also invited to give their opinion in a consultation which can be viewed at www.buildingberkshiretogether.co.uk
---
---