Parking changes allow warnings and fines to police, says Wokingham Highways Manager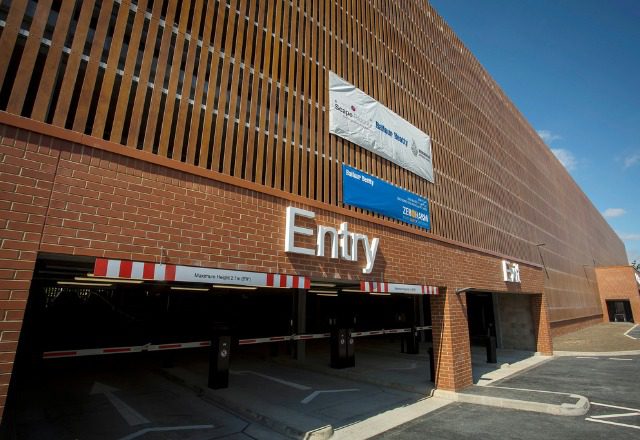 The BOROUGH councilor who appealed a decision to council said she was dissatisfied with the response.
Cllr Shirley Boyt, Labor Councilor for Bulmershe and Whitegates, has asked for a review of a decision made by the ruling executive of Wokingham Borough Council (WBC) on car park opening hours.
Speaking after the meeting, the council's motorways executive confirmed that the main reason for the change was to update parking conditions and outdated information, but also to make some car parks operational 24 hours a day in order to combat against antisocial behavior.
"It was about both," said Cllr Pauline Jorgensen.
She said changing opening hours would allow either s59 warning notices or fixed penalty notices to be issued in conjunction with Thames Valley Police.
She said it was also done to create an option to introduce check-in and check-out rules for punters, if the council thinks it would help tackle anti-social behaviour.
Cllr Boyt said she was concerned the plan would negatively impact the majority of residents.
On Tuesday, February 8, the Watch and Review Management Committee discussed the matter.
But Cllr Boyt said the members left "more confused than we were before".
She said: "On the call we found out that this would give WBC the option to introduce evening and Sunday check-in/check-out when residents don't currently have to, and that will be applied.
"[This means] that any resident who forgets to check in or out – even if there is no fee to pay – could be penalized.
Cllr Boyt said the decision will only affect car parks "where deemed necessary".
"How confusing," she said. "Some car parks will have the requirement, and some will not."
Cllr Jorgensen said the board was not changing the check-in/check-out system, but had created the option to do so in the future.
"At the moment, I don't see the need to change it," she said.
She also said drivers acting antisocially were unlikely to use the check-in/check-out system.
Cllr Maria Gee, Liberal Democrat adviser to Westcott, said there was no explanation either in the report or verbally at the meeting as to how the extended hours would prevent anti-social behavior.
This was echoed by Cllr Rachel Burgess, labor adviser for Norreys.
'The executive member and officers could not provide a clear explanation of how extending parking hours would help curb anti-social behavior,' she said.
"I asked directly for clarification on how this decision would help enforcement action and was told anti-social behavior was a 'topic for another meeting'. There was no response."
Cllr Jorgensen confirmed after the meeting that the ability to serve warning notices or issue fines would help with enforcement.
Cllr Sarah Kerr, Liberal Democrat adviser to Evendons, said she also left the meeting confused.
She said: 'I wanted to understand how the council's plans to extend parking hours would address anti-social behavior and not negatively impact law-abiding people, so that they would be say it's not about anti-social behavior but, by having this meeting, there's been a delay in addressing anti-social behavior. It doesn't even make sense.
"Repeatedly, what we were told kept being contradicted."
Cllr Jorgensen explained that the council could use the parking terms and conditions alongside CCTV to tackle anti-social behaviour.
She said she was pleased with the outcome of the meeting and feels other councilors are "making a fuss" about her deliberations.
Cllr Boyt said the call was not politically motivated.
"I called the decision because I was elected to serve the residents and part of my role is to ensure they are not affected by poor decision making," Cllr Boyt said.