Police can't find money for mobile CCTV for Newbury underpasses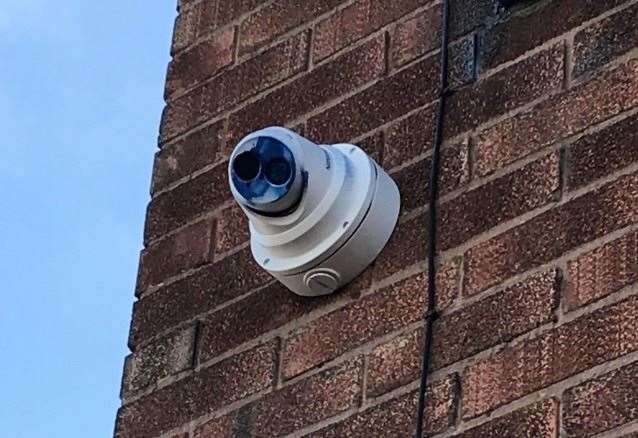 The number of public CCTV cameras has increased by 87% in West Berkshire – according to a survey.
But Thames Valley Police have backtracked on their pledge to find money to increase the number of mobile CCTV units in Newbury's underpasses.
Additionally, a promise made to West Berkshire Council by Superintendent Zahid Aziz to find more money for them was also rescinded.
In May he said there was "a shortage of supply in West Berkshire".
And told the Surveillance and Control Committee, which acts as the West Berkshire Crime Commission, that money could be found.
"We have no plans to install CCTV," he said at the time. "But we used to have mobile CCTVs in West Berkshire, and I would be interested in looking to get them back."
His comments came just weeks after a woman had her skirt lifted by a man who passed her in an underpass in Newbury.
But on update requests, Thames Valley Police released this statement: "There is currently no provision for mobile CCTV in West Berkshire, but the force is using time and resources to work with partners through the Vigilant project to guarantee the safety of people in public spaces. .
"The project focuses on perpetrators, seeks to identify predatory behavior and prevent offences.
"Undercover police are patrolling with the aim of identifying anyone who may be displaying predatory behavior.
"Uniformed officers are available to respond to contact from plainclothes officers who have identified an individual displaying predatory behavior. They will then engage with that individual.
"Project Vigilant is ongoing in West Berkshire and we have recently trained more Thames Valley Police officers and staff, as well as pub and club staff across West Berkshire to support our Project Vigilant activities in district."
There are now 86 cameras operated by West Berkshire Council compared to 46 three years ago.
Wokingham Borough Council has increased its CCTV installations by more than 300% according to Freedom of Information requests from Ironmongers Direct.
---
---