Quack resuscitates dead Turk in West Berkshire pub: Mummers return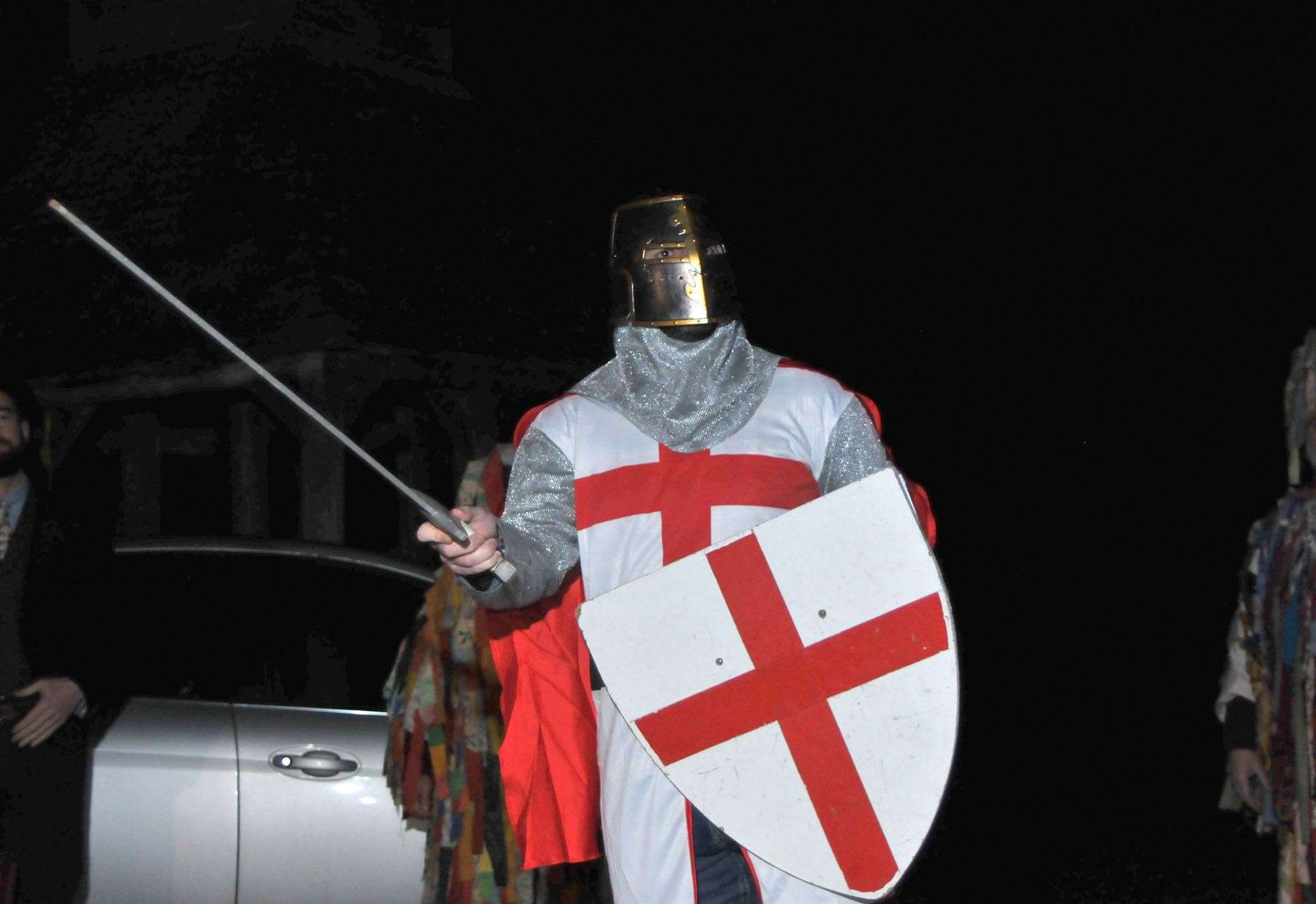 Images by Geoff Fletcher and Barry Hopperton.
THE Aldworth Mummers made a triumphant return to the village on Saturday evening, after falling victim to pandemic restrictions last year.
The traveling players, who by tradition remain anonymous, visited The Bell Inn, to perform the allegorical play on good versus evil / death and rebirth.
Encouraged by pub patrons, with a healthy dose of hissing and "rowdy" hoots, hero King George slain the Turkish knight in a bloody swordplay. Enter the charlatan doctor, who performed the "miracle" of bringing him back to life. And so the cycle was complete.
The pieces, which date back hundreds of years, are traditionally performed in villages around the winter solstice. The players, in various forms, have performed regularly since 1976, at many local drinking establishments including the Pot Kiln, the late Star in East Ilsley and, in recent years, the West Berkshire Brewery. The Aldworth Mummers also visited the Royal Oak, Yattendon, this year.
It was rumored that there were new actors on the lineup this year, many from Aldworth even, although their identities were being kept strictly a secret. However, there were familiar voices in the pub's tap room after the performance, enjoying the award-winning pub's famous rolls and tarts, courtesy of landlady Heather Macaulay.
Some believe that the tradition of mummies dates back to pagan times, while others say it is medieval. The type of game popular today is now believed to date after the mid-18th century.
---
---