Reading Crown Court: Newbury pedophile jailed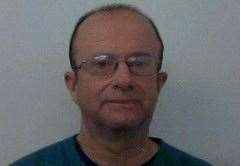 A PEDOPHILE who was caught in a police undercover operation has been jailed.
The 53-year-old bald engineer from Newbury – who called himself "Dishy Dave" online – thought he was talking to a 12-year-old schoolgirl named Ella.
In fact, he was conversing with an undercover policeman.
On Wednesday September 22, David Booth of Riverdale Court appeared for conviction at Reading Crown Court.
Edward Lucas, prosecutor, said Booth made contact through a chat room called Oasis and added: "She said she was 12 and a virgin. He said he would do her. "more virgin" and that he would be gentle with her. He considered her "my sexy secret".
Conversations then moved to WhatsApp online messaging services, with Booth suggesting a variety of sexual acts, the court said.
Mr Lucas added, "He told her that they would soon be naked in bed together. There was explicit sexual communications from him involving penetrative sexual activity."
Police then tracked Booth to his home and arrested him on Tuesday, January 19.
He admitted one count of attempted sexual communication with a child and three counts of attempted to incite a child to sexual activity, committed in September and October of last year.
Darren Almeida, defending, said his client had no previous convictions and added: "He has not today, or at any time, sought to deflect or distribute the blame anywhere else.
"There is no illusion, this is very serious business … these types of offenses have real victims."
Mr Almeida said his client, a longtime engineer, had been made redundant and felt lonely during the pandemic lockdown, prompting him to search for a business online.
He sought to describe his client's month-long violation period as "a moment of madness" and pointed out that in this particular case there had never been any risk as Booth was talking to a decoy.
Mr Almeida said his client was "terrified" of being locked up and begged Judge Sarah Campbell for a conditional sentence.
However, Justice Campbell refused to do so and instead sentenced Booth to an immediate 32-month jail term, telling him, "You can get off, Mr. Booth."
He will serve half behind bars and the rest under license in the community.
Additionally, Booth had an indefinite Sexual Injury Prevention Order and was ordered to sign the Sex Offender Register for life.
---
---