Residents spark new fears over 3G plot plans – Wokingham.Today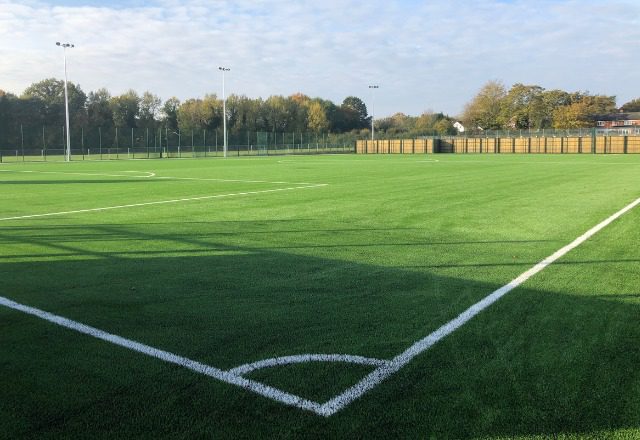 MORE concerns have been raised over proposals to build a 3G pitch in Earley.
Earlier this year, Wokingham Borough Council unveiled plans for the Maiden Erlegh School facility, but some residents are worried about the impacts.
At an executive meeting on Thursday, October 27, several questions were asked about how the board would tackle potential issues such as cost, increased traffic and the environmental impact of the site.
This follows last week's full board meeting where several other topics were discussed.
Sarah Evershed thinks the pitch will compound the problem of an "already crowded parade of stores".
She asked, "Does the council accept that this land will increase pollution, congestion and increase community safety risks?
Cllr Ian Shenton, Executive Member for Environment, Sport and Recreation, acknowledged the restricted access to the site but, due to buildings on either side of the road, there is no scope for improvement.
He said to avoid increasing congestion during pick-up times, the pitch will only operate outside of school hours during the week.
Cllr Shenton added: 'There is ample parking on site for use of the pitch during after school hours of operation as the parking standard for the pitches is 20 spaces per pitch.
"However, there should be an agreement between the school and the borough council to ensure that there are no conflicts with large events such as parent-teacher evenings.
"Key partner clubs will encourage players and parents to walk or cycle to venue to reduce impact on residents and promotion to encourage parents to share lifts, particularly on training nights in midweek, will also be key. These actions should more than offset any increase in pollution from visiting teams on matchdays. »
A petition, organized by residents concerned about the proposals, has garnered more than 150 signatures.
Sarah Spencer asked how much it would take for the council to "take us seriously".
She said: 'Does Wokingham Borough Council care about the impact on residents?
Cllr Shenton said: 'The purpose of the consultation was to establish the views of residents and I think that demonstrates council cares. It elicited nearly 1,000 responses and many other contributions highlighting several issues that need careful consideration and will be taken very seriously.
Cllr Shenton explained that the council had already identified the need for noise and parking management plans and will now assess the necessary mitigation measures if they go further.
He said: "In this case, it would still need to go through the same process and undergo the same testing as all other scheduling apps."
Elizabeth Newman asked for clarification on how flooding will be handled at the site.
She is also concerned that microplastics from the terrain will spread into the local environment, eventually ending up in the waterways that feed the rivers.
Cllr Shenton clarified that a review of the drainage systems identified a Thames Water service intake which will be used.
If the land were to go beyond the feasibility stage, a full drainage study would be carried out on the site before a planning application was made.
Regarding microplastics entering nearby waterways, Cllr Shenton said the pitch design would be in line with the Football Foundation framework.
He added: "Standard practice for modern 3G pitches is to place a holding tank under the pitch to hold rainwater which will then be slowly dispersed into the ground.
"The system also has filters to capture any potential rubber crumb entering the base sub-levels."
Three other residents, Michaela Thomas, Chris Thomas and Emily Thomas, all raised concerns about the durability of the plastic courts and rubber crumbs.
The questions focused on what happens with the Surface at the end of its life cycle and whether the council has considered alternatives to a 3G location.
Cllr Shenton said: "Under no circumstances should synthetic turf surfacing at the end of its life be disposed of through reuse or landfill."
Cllr Shenton also said the Football Association is working "closely" with football clubs and local authorities to ensure grass pitches are supported and improved where possible.
"However, a host of local clubs still train on substandard surfaces and in cramped school halls and expensive commercial venues. The provision of 3G pitches aims to reduce the impact on local clubs of having to use outdated or unsuitable training facilities," he added.