Spectacular free outdoor performance at the historic Shaw House, Newbury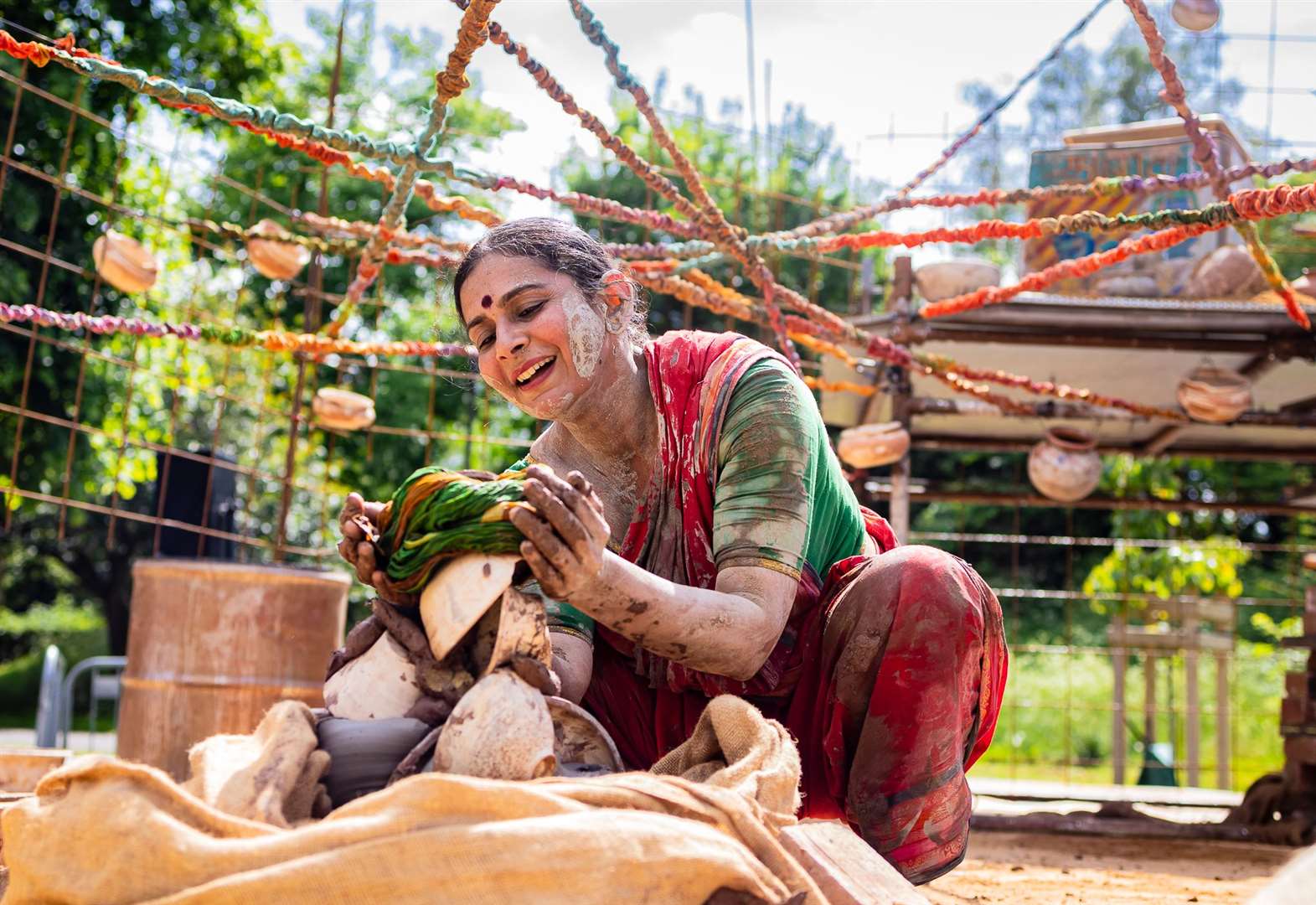 The next event for the Corn Exchange and 101's free outdoor arts program is Lives of Clay and Bonded, Sunday, September 18 at Shaw House.
Made at 101: Lives of Clay and Bonded is a double bill of outdoor dance performances created by companies during a residency at Corn Exchange's 101 Outdoor Arts creative space over the past year.
The first in the dual program is Lives of Clay, which tells stories of women from ancient myth and modern life who are brought to life through classical Indian dance, live ceramics, original music and a half-ton of clay. The performer, Vidya Thirunarayan, combines her expertise in Bharata Natyam dance with her talent as a potter in a unique theatrical event.
After the interval, the second installment of the doubleheader, Bonded, will explore the construction of human addiction and how weather and external conditions can affect the synergistic connection. Choreographed by twin sisters Kristina and Sade Alleyne, Bonded features abstract contemporary construction, dynamic fast-paced movement, and a blend of Afro-Caribbean, hip-hop, kathak, and circus skills. Their dance company, Alleyne Dance, is a UK based company with an international reach and their choreographic aesthetic reflects their diverse background in athletics and dance.
Lives of Clay was supported by Without Walls and commissioned by Certain Blacks, Brighton Festival and 101 Outdoor Arts. Bonded is supported by Without Walls and commissioned by the Norfolk and Norwich Festival and the Salisbury International Arts Festival, part of Wiltshire Creative.
Lives of Clay and Bonded will be at Shaw House, Newbury on Sunday for two performances, at 12pm and 2.30pm. Tickets are free (reservation required). Suitable for all ages. To book tickets or for more information, please visit www.cornexchangenew.com or call 01635 522733.
---
---