St Finian's Catholic Primary School 'delighted' with positive Ofsted report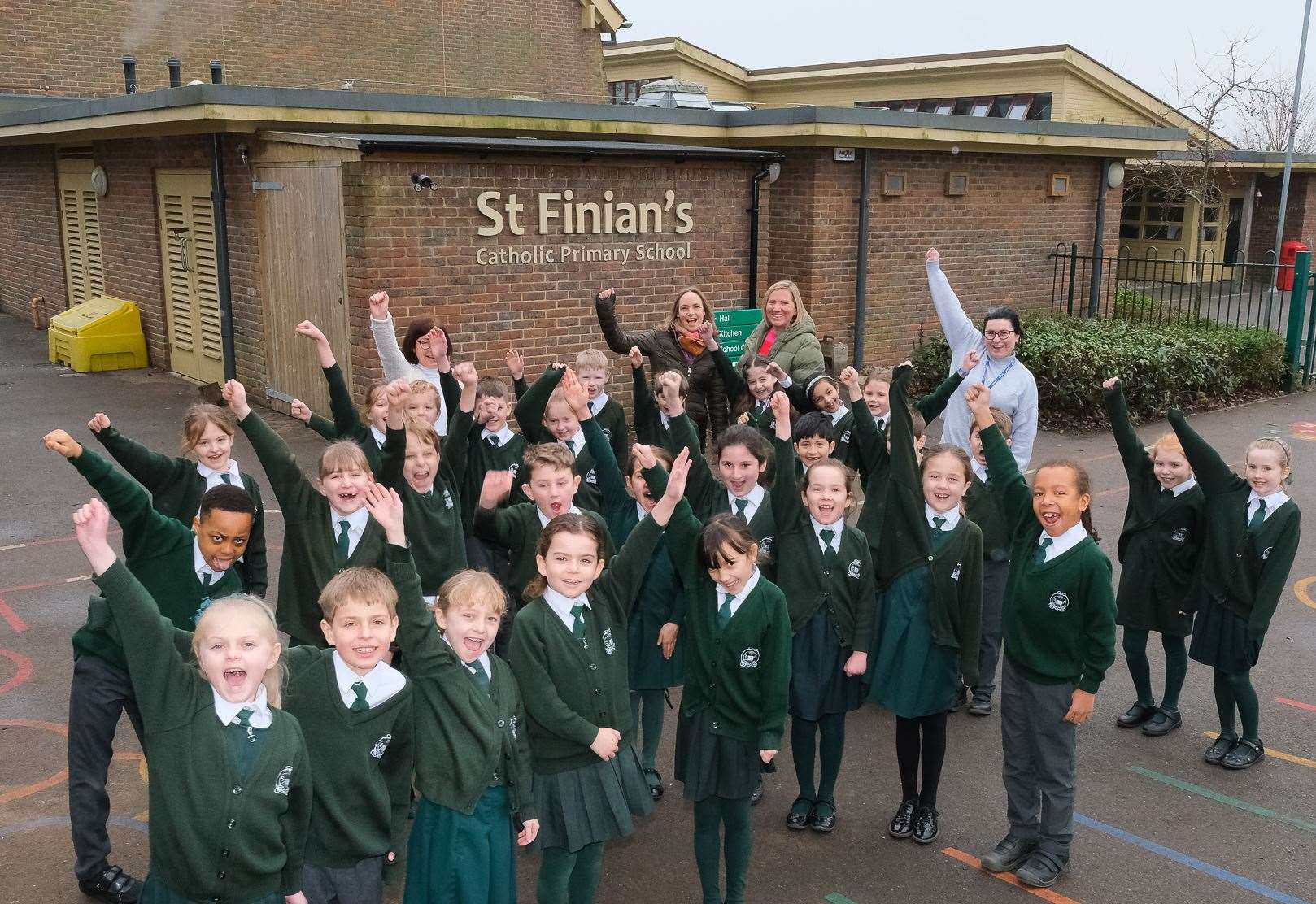 A primary school in Cold Ash has expressed its joy with a 'long overdue' Ofsted report acknowledging its achievements.
St Finian's Catholic School received a 'good' Ofsted result despite the challenges of the pandemic.
Principal Anna Jarratt said: "The whole Covid situation has been a challenge for all secondary and primary schools in West Berkshire, and it continues to be.
"To do our best to surpass all of this while still delivering at the level we have reached, we have come a long way, we continue to push forward and strive."
She noted that the increasing standards made the result even more impressive.
"It's getting harder and harder to be 'good', the goal posts have changed.
"You have to be on the ball, in terms of what they're looking for, you have to commit to that ongoing momentum, working hard to meet that mission."
She said she was "absolutely thrilled" to receive a report that "reflects our school philosophy and values" of "strong relationships, kindness, student leadership and high aspirations for all".
The school thanked teachers, parents, governors and children for the role each group played in creating an environment they can all be proud of.
The Ofsted inspector praised the school on a number of points regarding the 'active opportunities' given to pupils as well as the 'positive relationships' they share with their teachers.
Among some of the comments found in the inspector's report, the school was particularly pleased that the attitude of their teachers towards their work and their students was recognised.
Ms Jarratt highlighted comments that stood out to her, such as: 'Students know that teachers care about their learning and well-being' and 'Teachers have a strong desire for students to give their best. themselves".
She said the result reflected the school's "strong set of core values".
"Everyone at St Finian's puts their heart and soul into everything they do," she added. "It's really a calling, it's not just a job.
"I would like to thank all of our governors, teachers, parents and children for the part they play every day in ensuring that St Finian's Primary School is a welcoming and enjoyable place to learn."
---
---