Stricter measures in schools as Covid-19 cases increase in district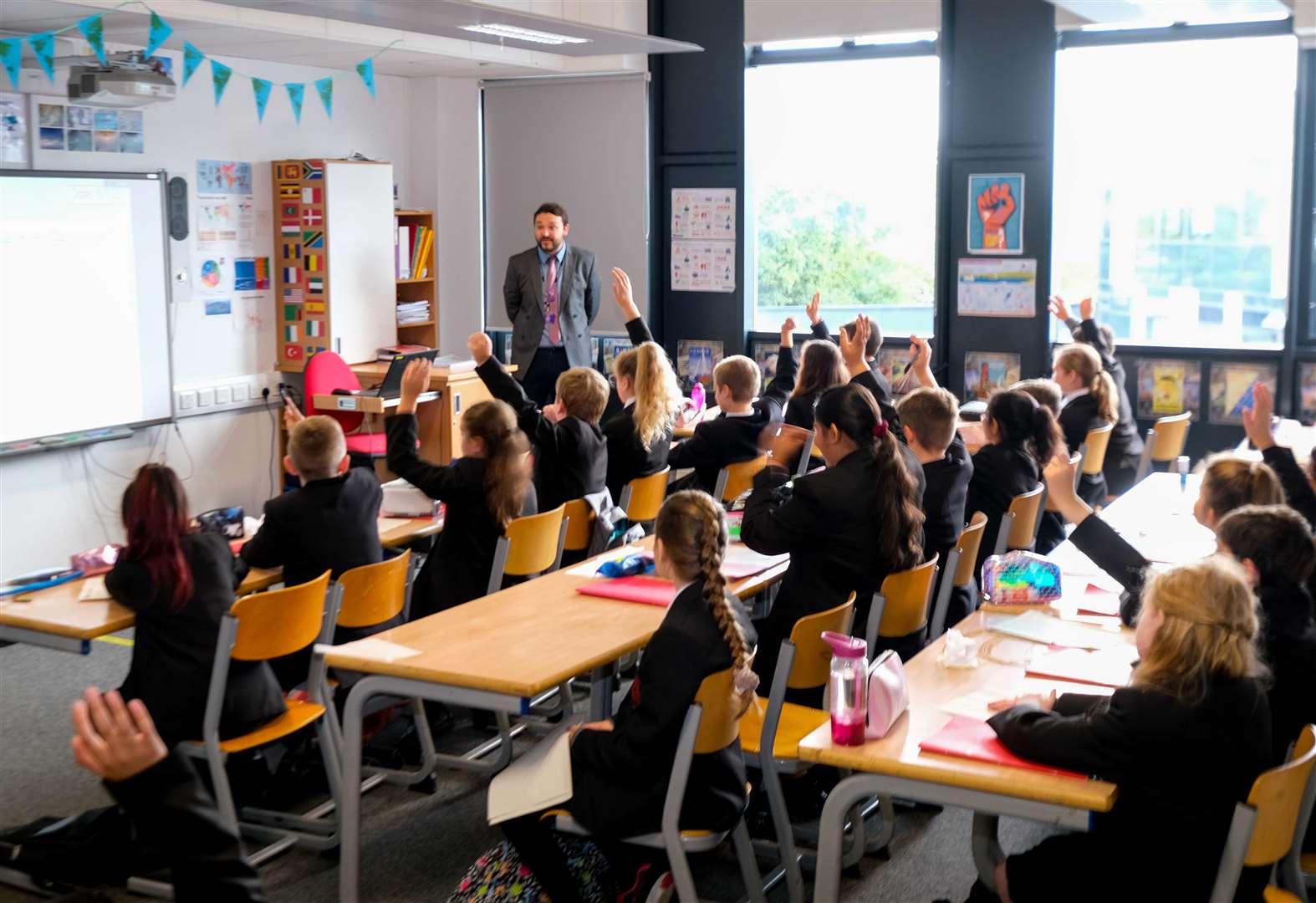 Students in West Berkshire are urged to resume wearing masks during class as the number of Covids increases across the district.
The latest figures, released last night, show an infection rate of 653.1 per 100,000 population, compared to just 243.6 per 100,000 the previous week.
The district's figures are higher than the Southeast average – 416.9 per 100,000 – and the national average of 424 per 100,000.
With this increase in the number of cases and the Newbury Showground site highlighted as one of the centers affected by the false-negative PCR test issues, schools have been urged to increase precautions until the mid-break. session.
West Berkshire Council director of services for communities and well-being, Matt Pearce, told a Local Outbreak Engagement Board meeting earlier this week: "We recently suggested that schools put on face coverings. in place in common areas.
"It is not in the courts and it fits perfectly with the current framework of the government.
"We are in constant conversation with our schools to support them.
"Normally this is a conversation with schools about what additional measures they think will be needed and we are working with them."
He reported that Covid-19 patients in hospitals remain stable, with 27 confirmed at Royal Berkshire Hospital on October 12.
Additionally, there were nine new admissions of Covid-19 to RBH on October 10.
NHS Berkshire West Chief Information Officer Katie Summers said at the same meeting that some schools had asked parents to wear masks for drop-off and pick-up, and informed them that teachers had also been encouraged to wear masks.
The "temporary emergency measures" put in place at The Downs School in Compton include masks in all interior areas, a return to age class bubbles, no gatherings, no extracurricular activities and students invited to take daily lateral flow tests.
The precautions were outlined in a letter to parents from manager Chris Prosser, who described the situation as "extremely frustrating" but said the measures were necessary to keep everyone safe.
St Bartholomew's School, Newbury, which has asked pupils to wear masks in common areas of the school since their return in September in a bid to reduce cases, also confirmed that additional measures have been put in place Monday.
A spokesperson for the school said: "Following advice from the West Berkshire Education Service to all secondary schools, we have temporarily reinstated the wearing of face coverings for students in classrooms, as well as in areas. communities, to ensure the safety of our community, which remains our priority. . "
Similar letters were sent to parents at Park House School in Newbury, Willink School in Burghfield Common, and John'O'Gaunt School in Hungerford.
The district's main testing site at Newbury Showground made headlines last week as it was the first to be revealed to be affected by 'false negative' results.
NHS Test and Trace (NHS TT) confirmed last Friday that testing operations provided by the private company Immensa Health Clinic Ltd, in Wolverhampton, had been halted following an investigation into the reports.
He said around 400,000 samples were processed by the lab, with around 43,000 people potentially having received an incorrect negative PCR test result between September 8 and October 12.
Residents who received negative PCR results from tests performed at the exhibition site, between October 3 and 12, were asked to retake the test.
A statement from the UK Health Security Agency (UKHSA) said it was "an isolated incident attributed to a laboratory".
---
---