Study Says Bright Future for Blue Economy | New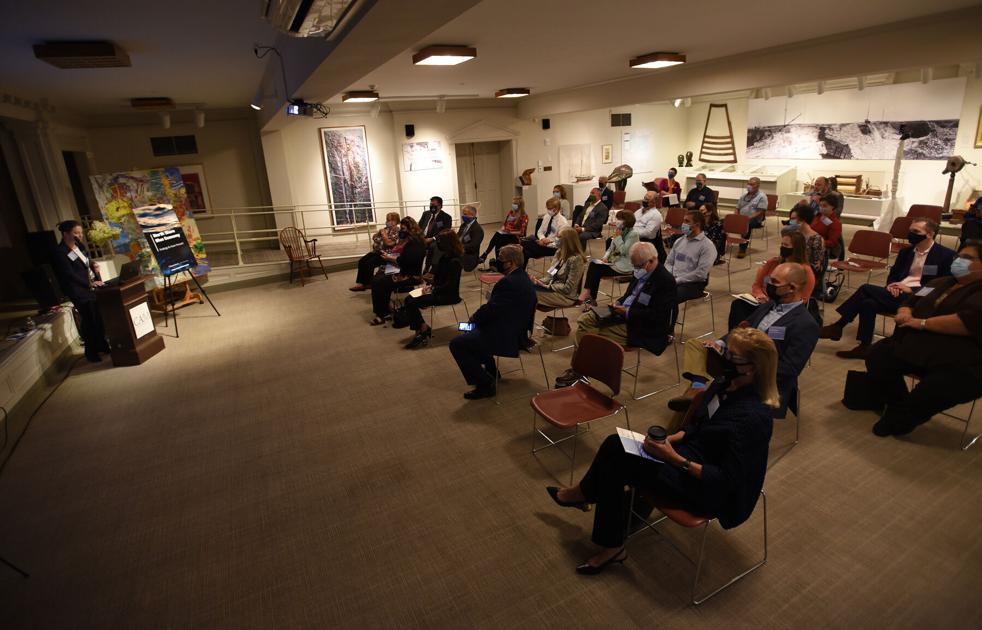 Contrary to popular belief, the fishing industry is not dead.
And UMass Amherst's Gloucester Marine Station has the numbers to prove it.
According to a study conducted by the marine station and presented to city and state leaders at the Cape Ann Museum on Friday, jobs in the blue economy grew faster than the regional economy as a whole from 2004 to 2020, as the number of people working in the blue economy increased. 19.5% on the North Shore.
During this period, all industries in the region grew by 12.2%.
"The strength of our Côte-Nord blue economy is a combination of mature and emerging specialized industrial clusters and opportunities in traditional maritime industries and technological industries that are not always perceived as being connected to the ocean," Katie Kahl, Assistant Professor of Sustainable Development. fisheries and coastal resilience at UMass Amherst, wrote in the study summary.
The Blue Economy, as defined by the World Bank, is "the sustainable use of ocean resources for economic growth, improved livelihoods and jobs, and the health of ocean ecosystems".
This includes coastal tourism and recreation, living resources, shipping, shipbuilding, ship and boat building and repair, and offshore minerals.
The area of ​​study interest included Gloucester, Rockport, Manchester, Essex, Beverly, Ipswich, Salem, Marblehead, Swampscott, Nahant, Lynn, Peabody, Danvers, Wenham, Hamilton, Rowley, Newbury, West Newbury, Newburyport, Salisbury and Amesbury.
According to the study, the majority of the increased jobs in these communities were in the coastal tourism and recreation sector with more than 2,920 new jobs, while living resources – which include fishing, aquaculture, processing and fish distribution – lost 517 jobs and offshore minerals were lost. 54.
Employment in the living resources sector decreased by 27% between 2004 and 2020.
"Moving forward, coordinated and sustainable business strategies that harness the strengths, experience, expertise and access to the region's ocean resources are needed to revolutionize this sector, which underlies many others. elements of the regional blue economy, "the study said.
As the study examines the evolution of the Côte-Nord's blue economy over time, new areas such as offshore wind and marine genomics are expected to become evolving opportunities.
Kahl cited potential offshore wind projects in Salem and off the Gulf of Maine as two examples of upcoming opportunities.
With so many potentials on the horizon, Lt. Gov. Karyn Polito explained during Friday's event how the state government has been working to support the blue economy.
"We want to invest in infrastructure that will help the community and the region to create jobs and create more opportunities in this region of our Commonwealth," she said, noting that they are not just considering the projects. as a "one-time investment".
"It has to be linked to a plan and a vision of economic opportunities," Polito added.
She explained that the state has made efforts to provide grants and support port plans as each community strives to revive their blue economy in ways that make sense for this region.
Since 2015, the state's Seaport Economic Council – which Polito chairs – has received 183 requests totaling $ 93 million in requests. So far, it has awarded $ 63.3 million in 138 grants in 51 coastal communities, including $ 12.4 million in the Côte-Nord region.
The maritime station interviewed 300 stakeholders and they said that in order to have a thriving blue economy, they need to have better coordinated planning, investment strategies, targeted workforce training and marketing.
With figures and expert advice from across the North Shore, the maritime station examines how to apply all the information into concrete actions.
It sounds like, Kahl explained, the growth of the North Shore Blue Economy network; branding and marketing of the Côte-Nord's vision of a resilient, sustainable and equitable blue economy; develop workforce training and education to stimulate job creation in the blue economy, and raise funds and increase access to capital that will foster entrepreneurship and incubate businesses and initiatives of the blue economy.
"We have the opportunity to sit down at the table right now and ask all of these tough questions, but let's do it so that we don't end up talking about the impacts," Kahl said.
Editor-in-Chief Taylor Ann Bradford can be reached at 978-675-2705, tbradford @ salemnews.com or on Twitter at TayBradford97.