Thames Valley Police issue advice following a spate of quad bike theft crimes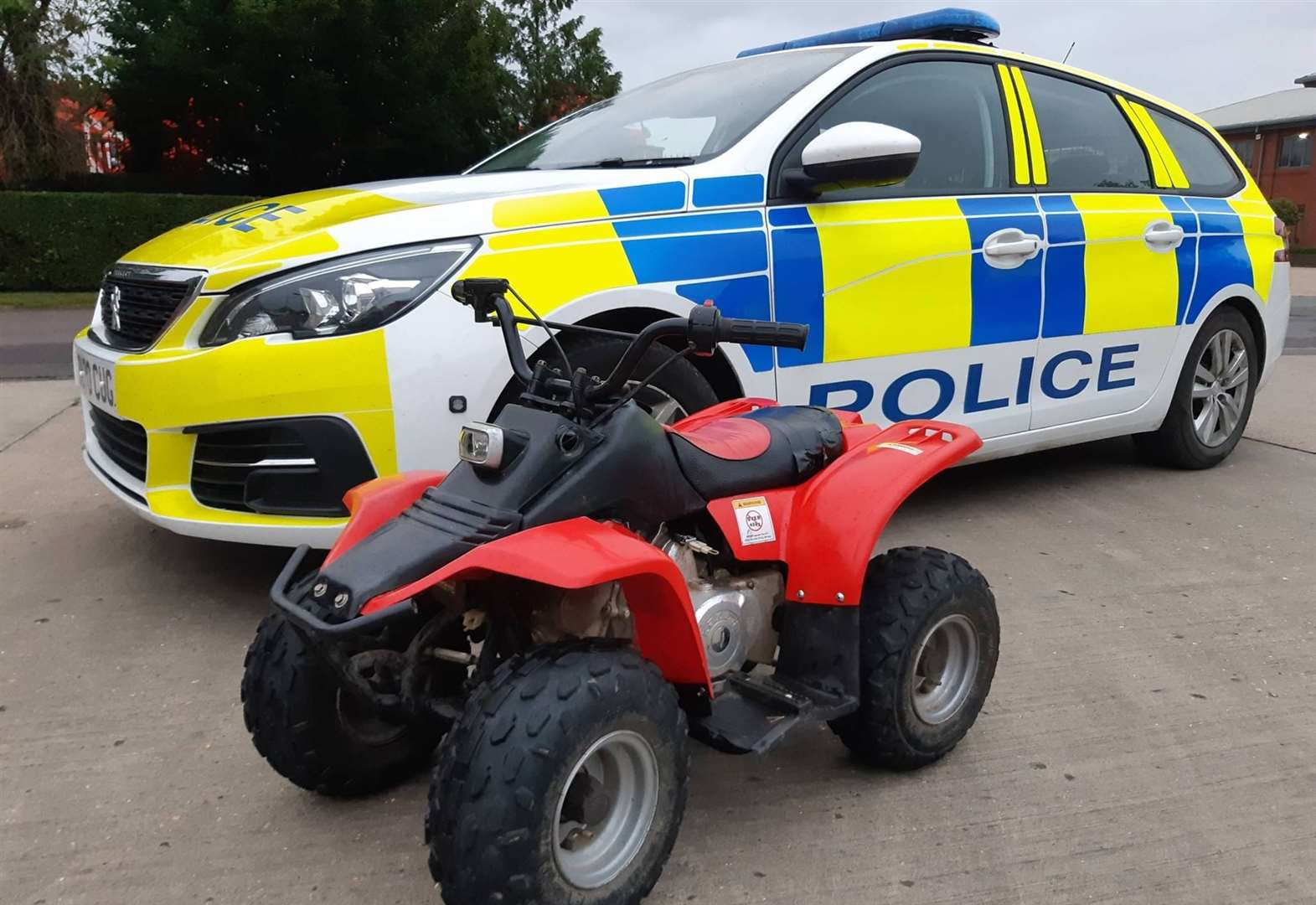 Police have issued crime prevention advice following an increase in thefts of quad bikes in the UK and neighboring counties in recent weeks.
Thames Valley Police officers are actively patrolling remote rural areas to tackle this recent spike in vehicle theft.
Police have released a detailed list of tips to help prevent quad thefts.
It said, "Use quality padlocks and chains or something similar to lock your quad in place and secure it to the ground. The harder it is to remove and the longer it takes to remove it, the better.
"Consider using audible alarms and CCTV systems.
"Consider using tracking equipment on vehicles and machinery where appropriate.
"Use security lighting to illuminate yards and buildings where ATVs and other machinery are stored. Where possible, store vehicles and machinery out of public view and away from roads and trails.
"Never leave the keys in the ignition when the quad is unattended, even if you leave it only briefly.
"It can be beneficial to block quads and other smaller vehicles using larger, heavier machinery.
"Know and record the registration and serial numbers of your vehicles and machinery and provide them to the police if your equipment is stolen."
Anyone who sees anything suspicious or believes a quad theft is taking place should call 999 immediately.
---
---