The break in the clouds allows a brief glimpse of West Berkshire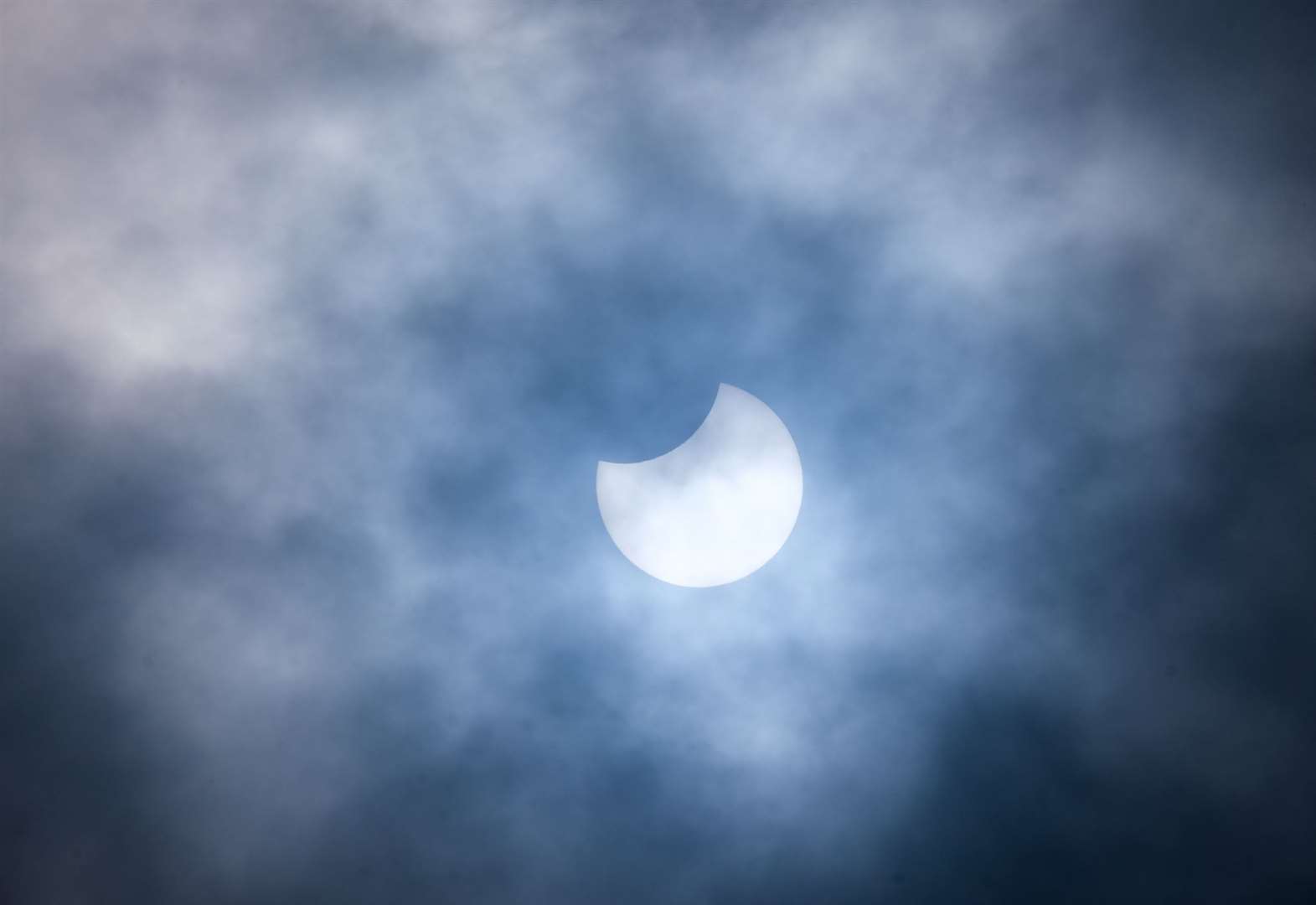 Clouds did their best to mask the partial solar eclipse this morning (June 10), but Newbury Weekly News photographer Phil Cannings managed to catch a glimpse of the spectacle.
A solar eclipse occurs when the Moon comes between the Earth and the Sun. Because they are aligned, the Moon leaves a shadow on the Earth.
Solar eclipses vary depending on the position of the Moon in its elliptical orbit. If it's at its closest point to Earth, it can block most of the Sun's rays – a total eclipse. But if it's at its farthest point from Earth, it doesn't block all the light, but leaves a visible red ring – this is called an "annular eclipse".
The rush hour to see when the "biggest chunk" was missing in the sun was around 11:15 am and Newbury and Crookham Golf Course greenkeeper Michael Cox managed to get this picture on his phone as the cloud was passing. David Canning also sent a photo taken at Aldermaston.
We also managed to take a photo outside the Newbury Weekly News offices, despite the very cloudy skies.
---
Astronomy Lifestyle Newbury Geraldine Gardner
---