The first battle of Newbury commemorated last night in a minute of silence on the battlefields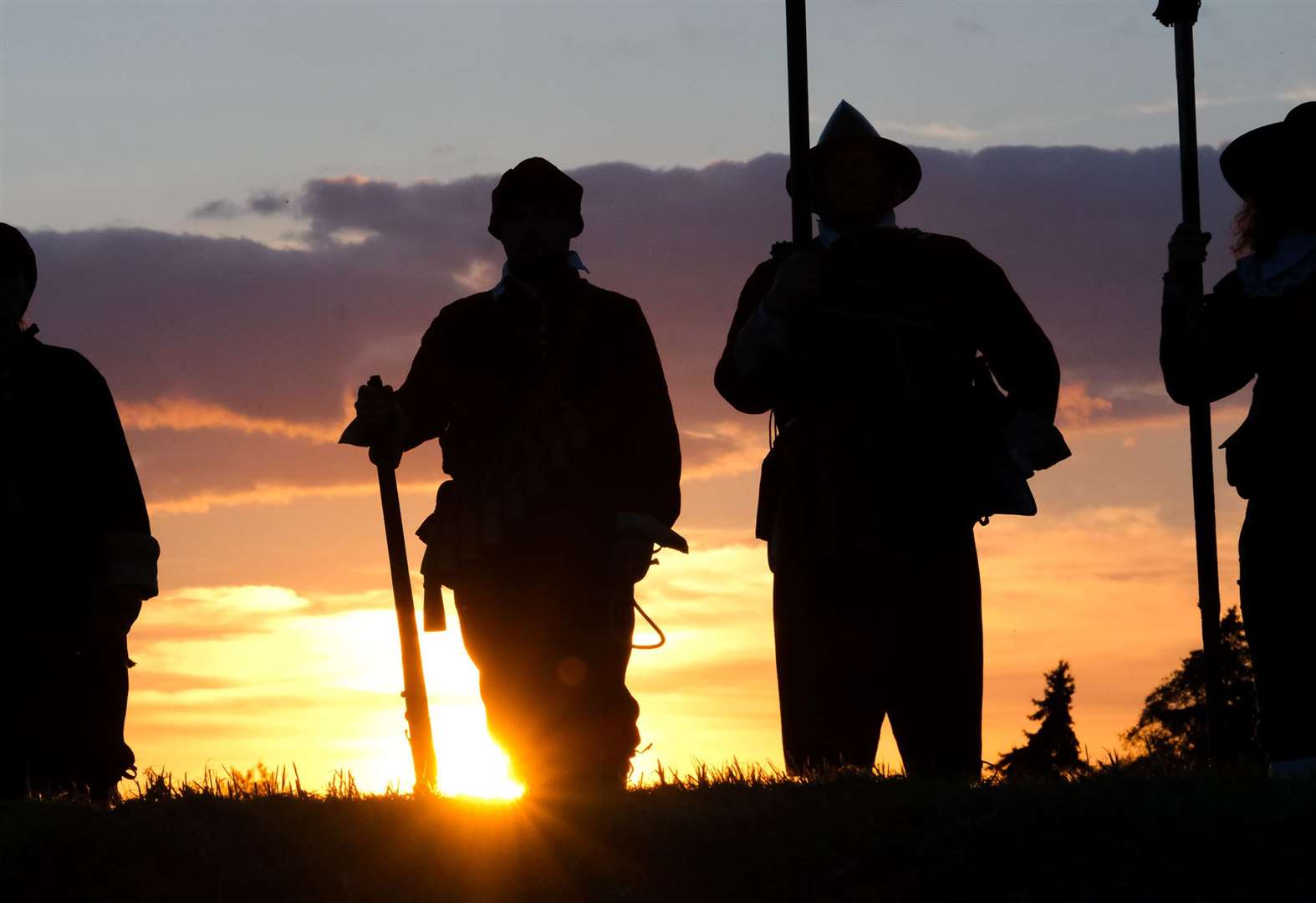 Commemorations were returned last night to those lost in the First Battle of Newbury.
The anniversary of the battle fell yesterday, Monday, September 20.
The reenactors traveled to the fields, where the battle took place, and observed a minute of silence at dusk.
As the sun set, those present remained silent and remembered those who had fallen during the battle of the Civil War.
Many gathered in the field and listened to the words of remembrance.
Some had been out since morning in search of anyone dressed in commemoration.
Reenactors posed with their weapons and showed those who had gathered their props.
Dressed in period war gear, accompanied by pikes and other accessories, locals lined up on Dark Lane.
Newbury man Martin Clayton remembers those lost each year and stands in the fields near Barn Crescent.
Sometimes he'll tell dog walkers and passers-by about the history that once took place there.
Mr. Clayton has been a member of the English Civil War Society, Marquis of Winchester Regiment, for 19 years.
He said: "I am standing roughly where Lord Falkland would have fallen.
"I pay tribute to the six thousand who died at that time."
He added: "Really, it's just because I love history and live in Newbury."
Another member of the English Civil War society, John Ruse, said: "We have had a few events in Newbury. "
It was Mr. Ruse who spoke of the annual commemorations of Martin.
He said: "He's been doing it on his own for 10 years or more.
"It was something that crept into his philosophy, into his mind, it was right and appropriate for him to come out and commemorate them.
"It snowballed as soon as you edited the track; it went viral with the reenactors."
Mr Ruse also added that it will be a silence that will be observed every year, and he hopes attendance will only increase.
To learn more about the regiment Martin is a part of, visit: www.marquisofwinchesters.co.uk
---
---