The Pangbourne Choral Society returns to the Falkland Islands Memorial Chapel with coronation music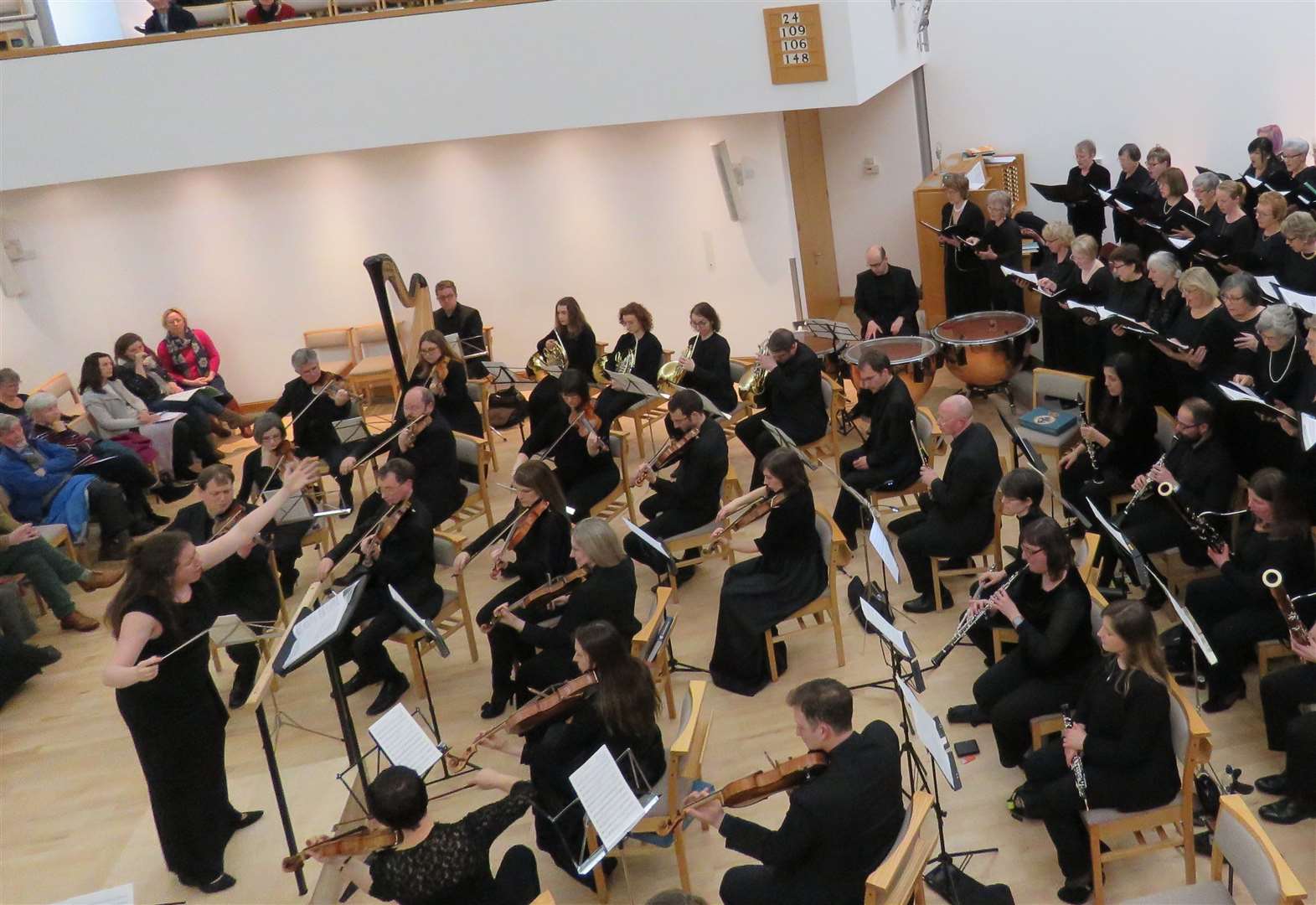 The Pangbourne Choral Society returns to the concert platform with a delightful program under new music director Chris McDade, who has put together a program to celebrate the choir's return and commemorate the Queen's platinum jubilee with music coronation fame.
The programme, at the Falkland Islands Memorial Chapel, Pangbourne College, on Saturday 18 June (7pm), includes Fauré's two major choral works: the Requiem and the Cantique de Jean Racine, followed by favorites from the coronation anthem, Parry (I was Glad) and Handel (Zadok the priest).
Also included is O Taste and See by Vaughan Williams, a short motet composed for the Queen's coronation in 1953. The program is short due to limited rehearsal time due to Covid restrictions, as the PCS chairman explains , Mick Lewers: "The last few years have been frustrating for us due to Covid restrictions, especially as we have a new musical director and this will be his first performance with us. The shorter program has the advantage of playing without intervals and finishing with drinks outside on the lawns for everyone."
As conductor, Chris Dade has conducted many services and recitals with school chamber choirs, as well as major choral works with adult choral societies and semi-professional orchestras in school chapels and large churches and cathedrals including Canterbury, Chichester, Rochester and St Albans Abbey in the UK and overseas in Barcelona and Cologne cathedrals as well as St Mark's in Venice.
Chris says: "Rehearsing with PCS has been a real joy after all the recent delays, and the occasion will also be special as we will be welcoming two new soloists. Phoebe Curcher, our soprano, is a final year student at Pangbourne College who has passed studying voice at the Royal Birmingham Conservatory. Tom Asher (baritone) is a rising star, performing regularly across the UK and overseas. It's great to welcome young talent to our performances.
PCS President Mick Lewers adds: "The idea behind our summer concert is quite simple: fun! We love to sing and we hope our audience will enjoy this music in as informal a setting as possible. Hopefully we will have a relaxing and mild summer evening. La Chapelle exceeds all government guidelines in terms of ventilation and we have been rehearsing there for several weeks now, without any problems. We look forward to welcoming large audiences to this celebration of some of the finest choral works."
Tickets £10 including program (£5 for 18 and under) are available online (www.pangbournechoral.org.uk), from members of the Choral Society, also at Garlands Organic, 6 Reading Road, Pangbourne or on site.
Advance booking recommended.
---
---