Top chef to close Michelin-starred restaurant at Bagnor's The Blackbird and reopen as new fine dining restaurant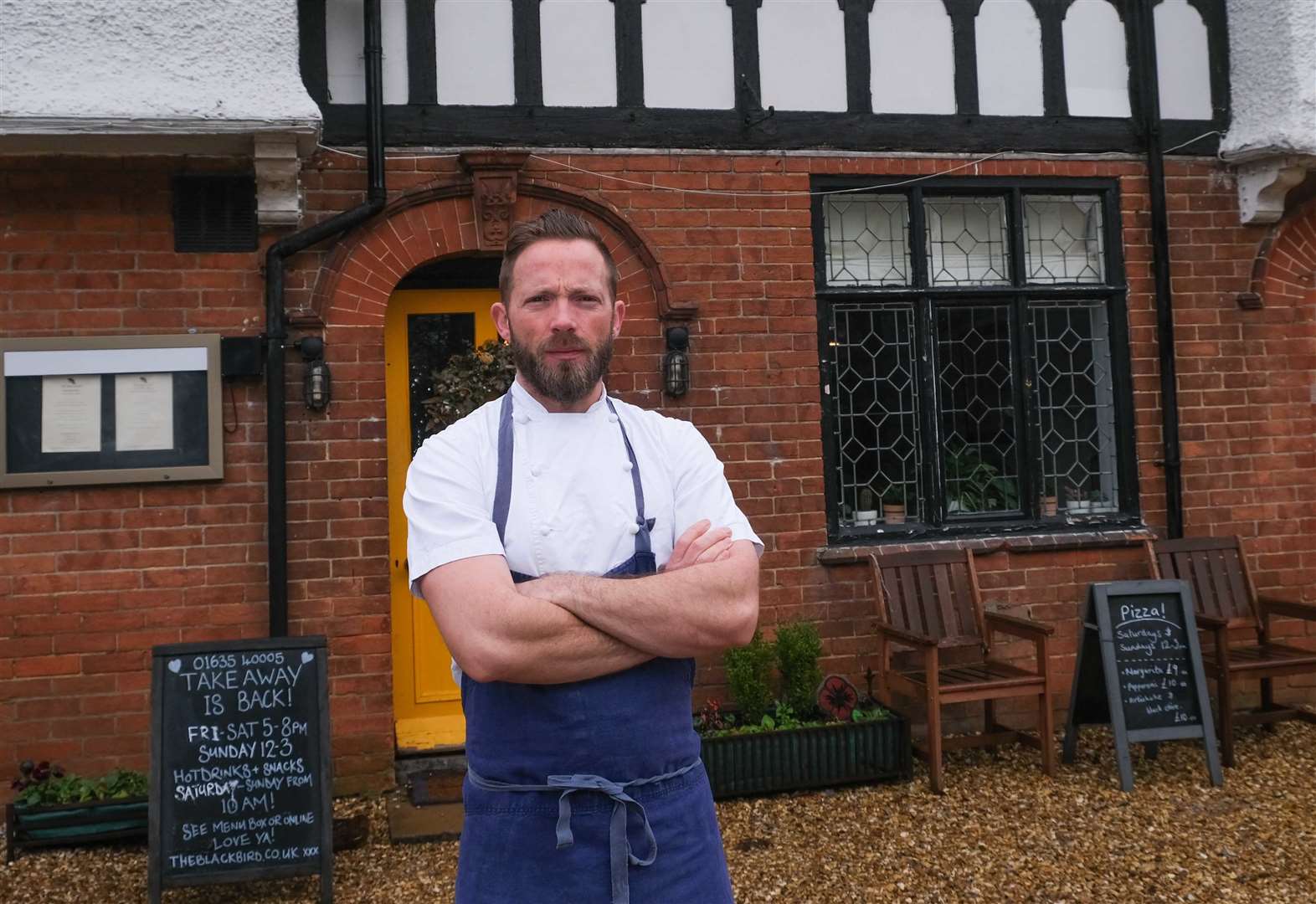 The Blackbird will close and lose its coveted Michelin star, the Newbury Weekly News can exclusively reveal.
The pub, located in Bagnor, won the star within 12 months of opening in 2017 and has kept it every year since.
However, owner and chef Dom Robinson told the NWN that he would not reopen and instead be replaced by a new gourmet restaurant called Renaissant.
Mr Robinson described it as a "new start" and said he made this decision because "I wanted to be able to cook the food I love on my own terms".
He added that it "seemed like the right time for a change and the right thing to do."
Renaissant will open on September 22 – exactly four years to the day Mr. Robinson opened The Blackbird – and will serve the same classic French cuisine that Mr. Robinson has become famous for.
Speaking to the NWN, Mr Robinson said: "It seemed like the right time for a change and the right thing for me. It seemed like a very logical thing to do.
"It will be a new start. I told Michelin about it and they were great.
"I'm going to lose the star, which I don't have a problem with. It means I can try to win it back, and that's a big challenge.
"I've always wanted a Michelin star. It had been my dream since I was about 16, but I never sat down and thought this was how I planned to get it. I just cook my food and if people like it, then great.
"I just want to cook delicious food and make it look beautiful. I don't want to be everything to everyone anymore.
"Sometimes in life you have to take a step back in order to be able to take a step forward. "
He added: "I could have reopened it [The Blackbird] as a laid back pub that made roasts on Sundays with reduced service and paid a chef £ 40,000 a year to run it, but I didn't think I could justify that.
"I thought to myself, what do I really want? Do I want to serve Sunday roasts in a pub? And the answer was no.
"I've been in restaurants all my life and I just want to be able to cook my own food on my own terms.
"I chose the name Renaissant because it is the past of Renaissance, which means to be reborn. I thought it was very appropriate.
Mr. Robinson said Renaissant would focus on classic cuisine, "with a more comfortable restaurant environment than The Blackbird".
During the lockdown, Mr Robinson set up an outdoor restaurant called Pizza Paloma that allowed people to meet friends outside while indoor hospitality was closed.
Pizza Paloma, as the name suggests, serves affordable pizza and cold beers outdoors and has proven to be extremely popular with punters.
Mr Robinson said he hoped to maintain Pizza Paloma as an "alpine ski-style restaurant with outdoor lighting and wood-burning stoves."
To learn more about Renaissant, visit www.restaurantrenaissant.com
---
---