Tull free-kick magic sees Kestrels defeat Boars – Wokingham.Today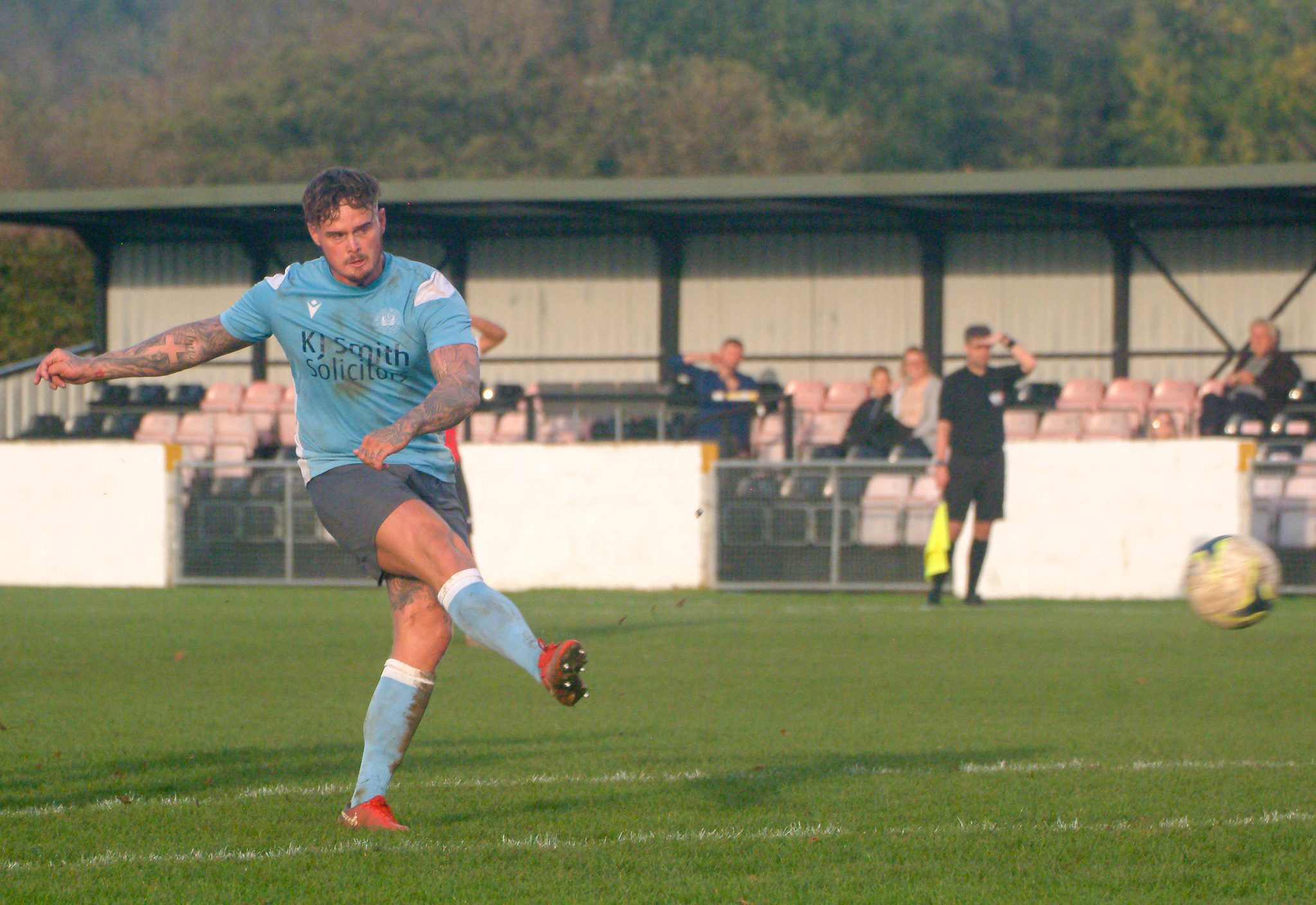 WOODLEY UNITED FC took the points in their league clash with Eversley and California thanks to two free-kicks from Zach Tull.
In front of a decent sized crowd, lightning struck twice as Tull scored with a free kick in each half to see the Kestrels win 2-0.
The first quarter of the game was a cautious affair with the best chance falling in the 11th minute with a low Eversley and California cross that broke through the home side's six-yard box and dodged the forwards coming in the opposite direction.
Tull's first goal came in the 23rd minute when his kick went around the wall and inside the left post of visiting goalkeeper Henry Pidgeon.
Five minutes later it was the Boars' Paras Gill's turn to try his hand at a free kick from a similar position he scored twice in the relevant game last season, but Jono O'Sullivan in the home goal comfortably made a save.
Eversley goalkeeper Pidgeon has been booked for a foul outside his penalty area. United finished the half stronger with Sid Gbla shooting over the crossbar and Pidgeon made a fine save on Ciaron Carolan's crossbar following a multi-player attack launched by Gbla and including Connor Suckling.
The first fifteen minutes of the second half saw the home side take the upper hand with Pidgeon saving from Suckling followed by Suckling seeing another effort go over the crossbar and Carolan tackled as he prepared to shoot from inside the penalty area.
Tull's second goal was mid-half when he landed his shot to the right of Pidgeon.
The goal was followed by a period of sustained pressure from the visitors which culminated in a series of corners which Woodley defended resolutely characterized by centre-backs Mark Williams and Rafa Brandao while O'Sullivan needed care twice following clashes with players as he tried to clear the pitch. Ball.
The first minute of second-half stoppage time saw O'Sullivan deny Ross McKernan in a one-on-one situation which was to be the Boars skippers' last move of the game as shortly after he was sent off in the garbage.
Meanwhile, Pidgeon made a great save to deny Brad Stevens and then moments before the final whistle reacted fastest to beat Suckling on a through ball.
Woodley United: O'Sullivan, Davies, Carmichael, Rushforth (Chigona), Williams, Brandao, Gbla (Massaquoi), Tull (Barrocas), Carolan (Stevens), Suckling, R Griffith (Thomas)
Eversley and California: Pidgeon, Baker, Marsh, Boylan, Catt, Mckernan, Gill, Clark, Anderson, Kennedy, Liddar
submarines: Mulipola, Pantony, Mindomba, Moriarty, Griggs
Goals: mesh x2
By Mark Rozzier