Wokingham 2 lead league after Binfield win – Reading Today Online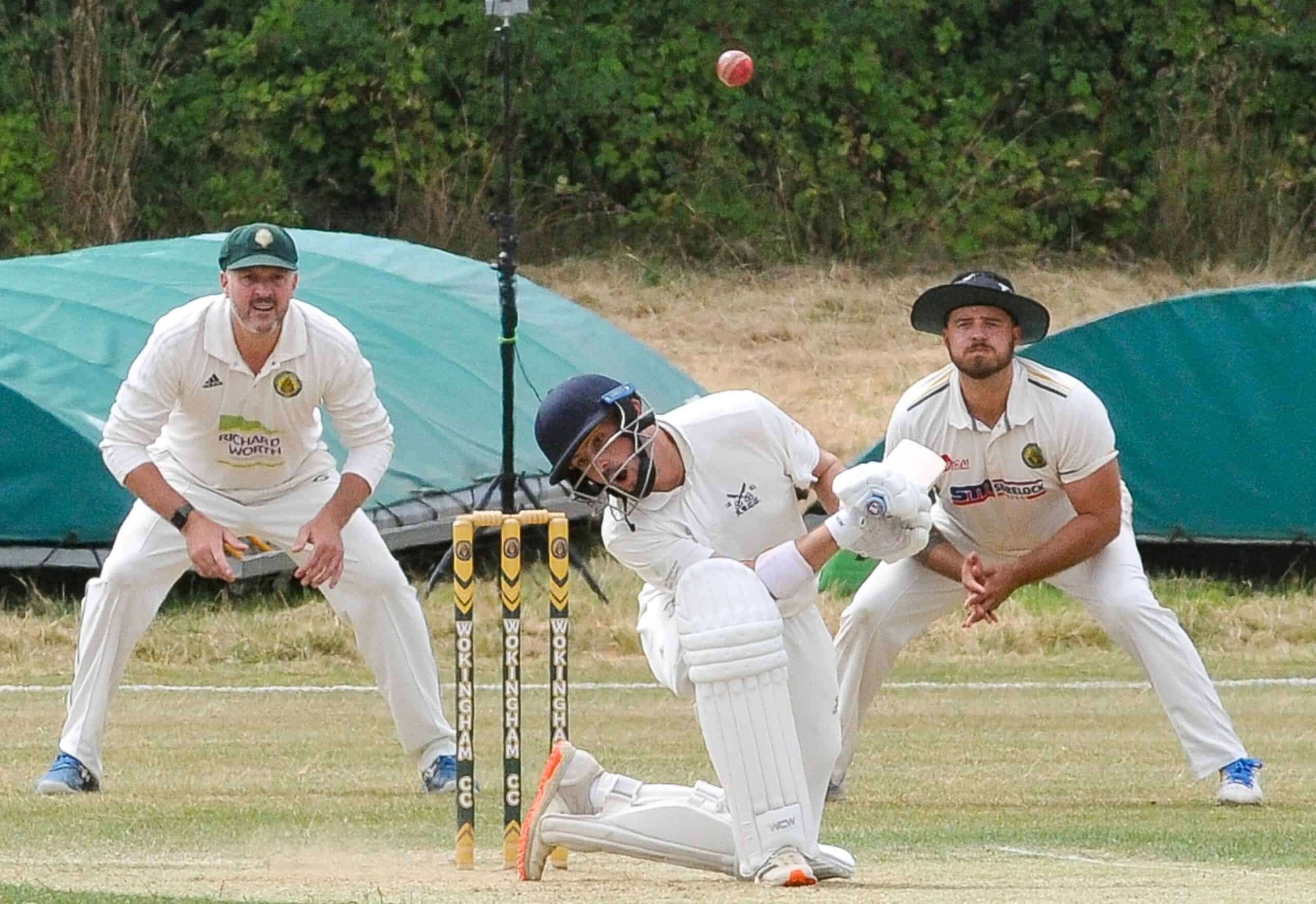 Thames Valley Division 1
EVERSLEY fell to seventh after being beaten by second-placed Gerrards Cross.
Ben Salter and Eddie Campion both took four wickets for Eversley but missed 105 runs to hit the target of 309 after they were all knocked out after 44 overs.
Thames Valley Division 2B
WOKINGHAM 2s are the new league leaders after their five-wicket win BINFIELD.
Binfield scored 191 from 51 overs, while Myles collected four wickets for the Oaks.
69 runs from S Khalid saw Wokingham over the line with five wickets to spare after 28.2 overs.
READING are third after earning a convincing 112-point win over second-placed Cove.
Reading scored 180 from 48.1 overs and then beat Cove from 68.
FINCHAMPSTEAD 2s are fifth after picking up a 101-point win over Sulhamstead & Ufton.
Eldritch scored a century, while six wickets from O'Donoghue saw Finch pick up a comfortable victory.
Thames Valley Division 3A
RING are top of the standings after drawing against Windsor.
Sonning had 312 runs from 52 overs after Mohammed hit 91.
But they couldn't beat Windsor all the way as they finished 185-9 from 48 overs that saw the draw.
WARGRAVE 2s remain sixth after losing by just seven points against Aldershot.
WALTHAM WHITE are bottom of the league after losing by seven wickets to Kidmore End.
Thames Valley Division 4A
WOKINGHAM 3s are third after picking up a wicket win at Henley 3s.
Pogson took five wickets for the Oaks who went 144 in the second inning to collect 25 runs.
FINCHAMPSTEAD 3s won a draw at Maidenhead & Bray,
Thames Valley Division 5B
READ 2s are second after drawing with Bagshot 2s.
EVERSLEY 2s was right to RING 2s by two counters.
Eversley chased 282 to win the match with two wickets to spare.
BRACKNEL defeated FINCHAMPSTEAD 4s by eight wickets to retain their fourth place.
Zeeshan hit 94 pitches to see Bracknell chase 170 to take the points.