Wokingham Festival headliners Focus will 'play like angels'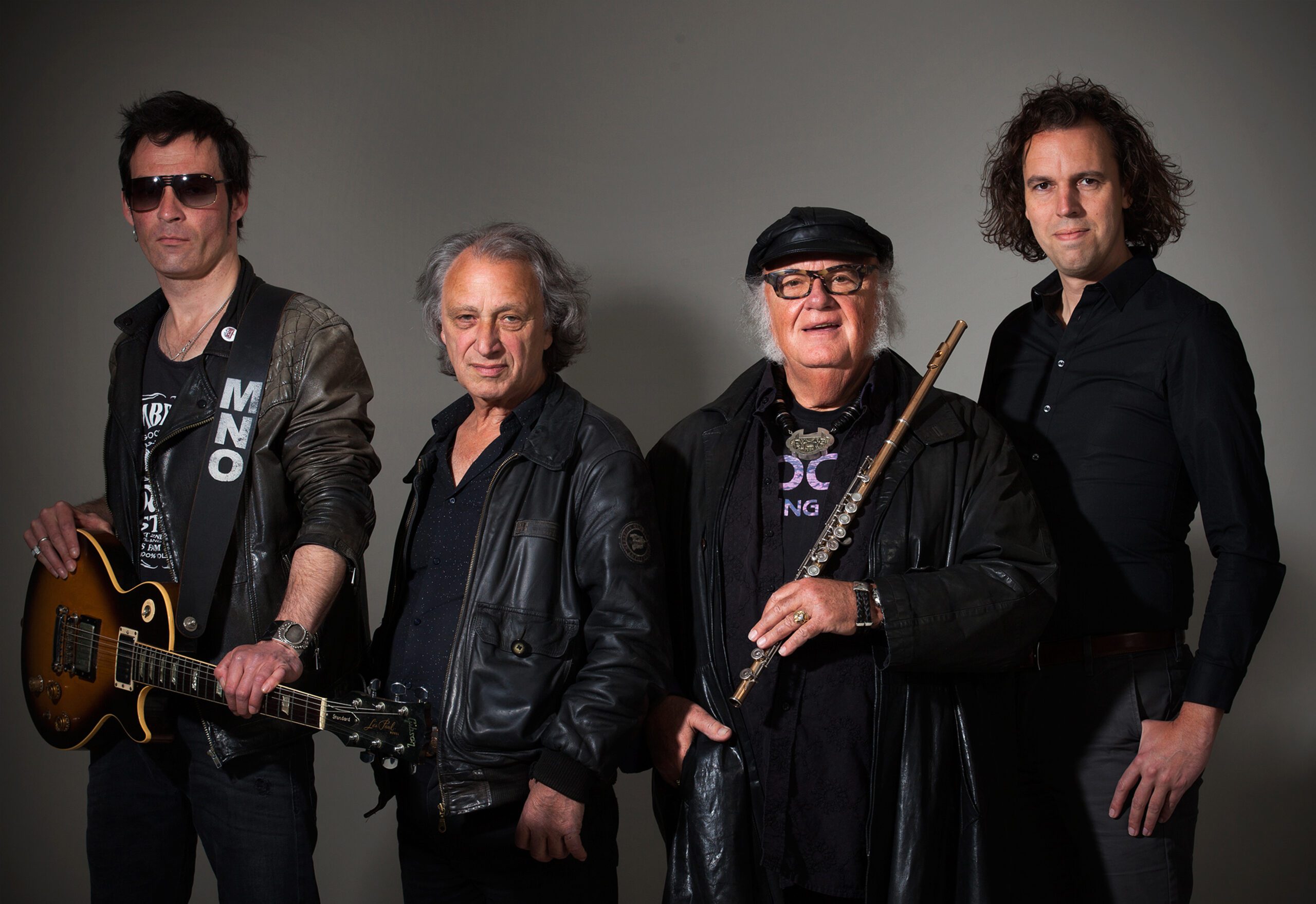 "You'll never forget it. It's a special place to attend a Focus gig," says Menno Gootjes, guitarist for the Dutch progressive rock band ahead of their showpiece gig at the Wokingham Festival later this month.
Led by founding member Thijs Van Leer, the band are calling on the festival as part of their 50th anniversary tour and will close the weekend at Cantley Park on Monday August 29.
They are best known for their hits such as Hocus Pocus, House of the King and Sylvia, and their critically acclaimed albums Moving Waves, Focus 3 and Hamburger Concerto.
The band have previously performed in the city with a sold-out show at Wokingham Music Club in November 2018.
But Thijs believes a lot has changed since their last visit to Berkshire.
"I think this whole covid period has been a blessing in a way because for some of us who are songwriters in the band, we've had a lot of time to compose at home, which is beautiful and very inspiring," he says.
Although he's toured with the band for most of his life, Thijs says you never know what a Focus show might feature as the band transitions from familiar songs to improvisation.
"It gives us energy and it gives all of us enough inspiration," he says.
"One could speak of natural flair indeed because of the relationship between the fixed pieces and the pieces of improvisation or adaptive improvisation. They are very natural, they are very normal for us.
"We don't get tired of it at all."
Menno adds: "It's the first time in my life as a guitar player that I haven't thought about it so much. I react naturally to music and the environment.
"It's a natural thing for us, but you have to be crazy, but I guess for us, we're a little crazy.
"But it also means that we are madly in love with what we do.
"We really like doing it, but you have to be a little crazy to do it, you know?"
Menno joined the band full-time 11 years ago, but had filled in on other occasions.
"I've had the best times of my life as a musician," he says of the past 11 years.
"Those first two shows, the audience didn't leave, so I had to do something right.
"I'm a very lucky lucky guy."
Although the Wokingham Festival headliner is part of their 50th anniversary tour, Thijs says the band have no plans to stop.
"I don't see any stoppages of any kind. I see us going as far as possible," he said.
"We have a 76-year-old drummer, Pierre van der Linden, who plays like an angel.
"The two guitarists are both 40 years old and also play like angels.
"It's just beautiful. It's just fantastic. Sorry, that sounds weird, but it's true.
With just over a week to go, what can Focus fans expect?
"We will make it worthwhile," says Thijs
Menno adds: "They can expect a whole wave of emotion and comfort.
"You will never forget it. It is a special place to attend a Focus concert"
Tickets for the festival are still available.
For more information visit: wokinghamfestival.co.uk